Professional Development for School Counselors
One requirement of the professional school counselor is to maintain their certification through professional development and continuing education credits. While this may vary from state to state, the importance of professional development in both counseling and education is imperative to keep with current trends, new research for effective practice, and learning about new and successful techniques. Continuing education credits are offered by several professional counseling organizations.
Ultimately, it is the role of the school counselor to develop and implement a school counseling program that best fits the needs of their students and aligns with the mission of their school. Similar to other counseling careers, professional school counselors must also adhere to a set of standards, competencies, and ethics. Encompassing all of these responsibilities and reaching competency, professional school counselors can further expand their knowledge and experience through additional certifications or specialty trainings.
What Do School Counselors Do?
A Look Into the Professional School Counselor's Role
Even though school counselors do not hold the exact title, they are educators for their students. Professional school counselors may teach their students academic, social, personal development, or career skills to help them achieve their potential. To become a school counselor, one must complete a master's degree program in school counseling which makes them qualified to address these concerns and presenting matters from their students. Through the implementation of a comprehensive school counseling program, collaborations with other student support personnel, and working with outside agencies, a school counselor's role encompasses guiding their students and school to success. School counselors are leaders, advocates, collaborators, and educators – roles that often intertwine and occur simultaneously.
All professional school counselors support students by providing:
Comprehensive School Counseling Programs
Advocacy for All Students' Developmental and Learning Needs
Collaboration with Parents/Guardians, Teachers, Principals, Student Support Staff, Other School Personnel
Leadership for the School Counseling Program
Support to a Positive School Culture
Academic
Organizational, Study, and Test-Taking Skills
Organizing Study Groups
Addressing Barriers to a Fair Education
Support Innovation and Creativity
Help Develop Critical Thinking and Problem Solving Skills
Personal/Social
Developing Positive Interpersonal Relationships
Social, Decision-Making and Conflict Resolution Skills
Ways to Effectively Communicate
Understanding of Self and Others
Substance Abuse Education
Career
Awareness and Exploration Lessons
Effectively Working with Others
Professional School Counseling Organizations
Begin Your Student/Professional Membership
Continuing Education for School Counselors
State By State Requirements: With the exception of a few, all states offer a five-year renewal certificate for counselors. Continuing education requirements for these certificates varies state to state.
ASCA U Specialist Trainings
Through self-paced online professional development, the ASCA offers five continuing education credits or 50 contact hours through specialist trainings. These trainings and ASCA is approved by the National Board for Certified Counselors (NBCC) as an approved continuing education provider.
School counselor trainings include:
Anxiety and Stress Management
Bullying Prevention
Closing the Achievement Gap
College Admissions
Cultural Competency
Grief and Loss
Legal and Ethical
Mental Health
School Counseling Data
School Counseling Leadership
Students With Special Needs
Trauma and Crisis
American Counseling Association Continuing Education
Free CE of the Month with Professional Membership
Online Courses
Podcast CE Credits
On-Demand Webinars
Attending Professional Conferences
National Board for Certified Counselors – Approved Continuing Education Provider Search.
Other Certifications for School Counselors
National Certified School Counselor – Professional certification for school counselors who meet the high standards of the practice of school counseling.
National Certified Counselor – After completion of a CACREP accredited program, counselors can apply for NCC certification after the passing of the National Counselor Examination for Licensure and Certification (NCE).
Social Media for School Counselors
When using social media to represent the school or school counseling office, it is imperative to review the ASCA Ethical Standards as well as district, local, and state standards for ethical practice and use of social media.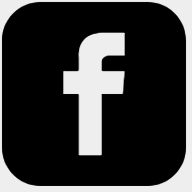 Facebook:
Use as an online bulletin board to share resources
Post timelines, deadlines, and upcoming dates
Useful for college admission reminders
Share resources with parents/guardians for at home use
For more on the use of Facebook in School Counseling, iKeepSafe published a guide on the pros and cons of using Facebook for your office.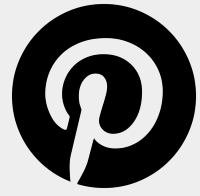 Pinterest:
Find and save tons of valuable resources
Ideas from other school counselors
Counseling theories
Arts and craft in school counseling
Create and follow other boards
American School Counselor Association (ASCA) School Counselor Competencies: Highlights
SCHOOL COUNSELING PROGRAMS
School counselors understand the organizational structure of the American educational system and effective school counseling programs in order to best organize and implement their own under the belief that every student can learn and succeed through equitable access to a high quality education.
FOUNDATIONS
Through the expression and demonstration of educational systems, theories, standards and state competencies, school counselors utilize these influences to drive the implementation of their school counseling program that impacts every student, is integral to student success, and promotes academic, career, and personal/social development.
DELIVERY
By providing direct and indirect services to meet students' needs, school counselors utilize counseling theories and concepts for education with career planning and college admissions knowledge to promote a multi-tiered approach to their school counseling program with the foundation that school counseling is a part of a continuum of care that should be available to all students.
MANAGEMENT
School counselors possess leadership qualities that lead to the facilitation of advocacy, collaborations, and change through self-evaluation, organization of advisory councils, collection of data, action planning, and program management through the belief of proactive collaboration and the understanding of their critical responsibilities to implement a comprehensive school counseling program.
ACCOUNTABILITY
School counselors understand the basic concepts of results-based and data-driven school counseling programs through sampling, methodology, and analysis to provide reports on school profiles and student outcomes in comparison with the ASCA National Model believing that school counseling programs should achieve demonstrable results.
Last updated: April 2020