What is CACREP Accreditation?
If you're starting to research counseling programs that lead to a graduate degree, you probably have a lot of questions. What specialty should you pursue? How long will it take to earn your degree? Which school is right for you?
An important consideration is whether or not the program is accredited by the Council for Accreditation of Counseling and Related Educational Programs (CACREP). What is CACREP accreditation and why should it matter to you?
CACREP-accredited counseling programs meet high standards of content and quality. When you attend a school that meets CACREP standards, you can rest assured you're gaining the knowledge, skills, and training you need to pursue a counseling career.
CACREP was established in 1981 in collaboration with the Association for Counselor Education and Supervision (ACES) and the American Personnel and Guidance Association (APGA, a precursor to the American Counseling Association, or ACA). As an accrediting body, CACREP is committed to advancing the counseling profession through the development of standards and procedures that promote excellence in related educational programs.
By creating and strengthening standards that reflect societal needs, diversity of instructional approaches, and best practices, CACREP prepares counseling professionals to provide services "consistent with the ideals of optimal human development."
In the United States, there are two types of accreditation—institutional and specialized. Institutional accreditation looks at the entire department or college, while specialized accreditors, such as CACREP, look at professional preparation programs within institutions. In other words, the degree-specific program holds the accreditation, not the institution in which it exists.
CACREP accredits master's and doctoral degree programs in counseling, and its specialties offered by colleges and universities, in the U.S. and worldwide. Programs voluntarily submit a self-study to be reviewed by counselors and counselor educators.
In order to become accredited, a counselor education program must fulfill certain requirements regarding:
Financial aid
Program mission and objectives
Educational content
Practicum experiences
Student selection and advising
Faculty qualifications and workload
Governance
Instructional support
Self-evaluation
There are currently over 870 specialty areas and programs at 405 colleges and universities, and 49 schools featuring 74 CACREP-accredited online counseling degrees.
Is CACREP Accreditation Important or Can I Become a Counselor Without It?
CACREP-accredited status declares to you and the public at large that an institution's counseling program is fulfilling its commitment to educational quality. While this "seal of approval" is sometimes a prerequisite to licensure and practicing as a counselor, local requirements vary by state and should be considered when pursuing a career.
When you attend a college or university with a CACREP-accredited counseling program and coursework, you can expect the following of your chosen program:
Has been evaluated for content and quality
Meets or exceeds national standards set by the profession
Is professionally and financially stable
Focuses specifically on professional counseling (not psychology or education)
Prepares you for entry into a career in mental health, business, government, human services, industry, military and/or private practice
Helps you meet prerequisites for licensure exams
In fact, there are studies that show graduates of CACREP-accredited programs perform better on the National Counselor Examination for Licensure and Certification (NCE)—a 2018 study published in the Journal of Professional Counseling: Practice, Theory & Research is one example.
CACREP accreditation is not always necessary, but it's an important step in ensuring compliance with widely recognized standards among counselors and counselor educators. As a rule, it may help to improve your chances of finding employment after graduation or earning acceptance into another institution when pursuing continuing education. The credential may also make a range of professional prospects easier to attain, such as finding loans or partners to open an independent counseling practice.
While in some states it's possible to become a counselor without graduating from a CACREP-accredited program, you may run into some limitations in your career pursuits. For instance, some employers prefer to hire individuals with an accredited degree, while some financial institutions make it difficult to go into business if they believe you lack professional training.
There's no reason to assume a non-accredited program will provide a subpar education. These institutions tend to fall into one of four categories:
They prefer to train counselors against their own standards rather than following an external set of standards
They're a small program and lack the required number of staff
They have limited financial resources for required fees and resource upgrades
They're psychology-based programs and want to keep that the focus rather than professional counseling
One way to bypass roadblocks like these is to pursue a career in a state that doesn't require CACREP accreditation for licensure. Whether you have your eyes on a CACREP-accredited program or not, be sure to review your program's page on the school's website, or contact your university's enrollment specialist, for more information.
Start your counseling career with an CACREP-accredited program by requesting information from one of our sponsored programs: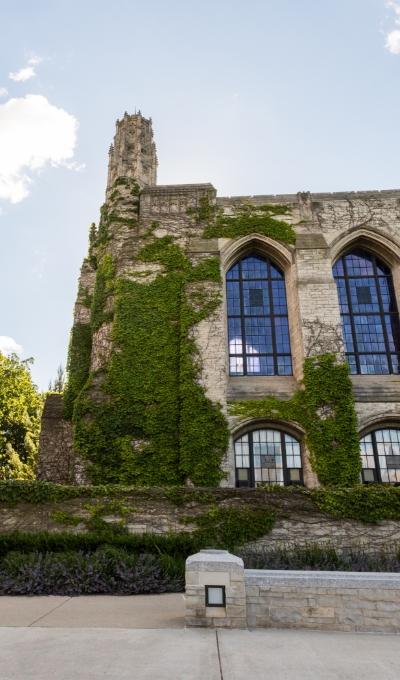 Earn Northwestern's CACREP-Approved Degree
Earn a CACREP-accredited master's in counseling online from top-9 ranked1 Northwestern University.

1U.S. News & World Report: 2022 Best National University Rankings
CACREP Accredited
Earn your MA in Counseling from Northwestern in as few as 18 months
Accelerated full-time, traditional, or part-time tracks available
info SPONSORED
States That Require CACREP Accreditation
Your masters-level degree must be accredited by CACREP in order to practice in the following states (unless equivalent credentials apply*). For example, in New York, master's or doctoral degrees can carry an equivalent accreditation.
Alabama*
Arizona*
Colorado*
Florida
Georgia
Idaho*
Indiana*
Iowa*
Louisiana
Maine*
Michigan*
Minnesota*
Nebraska*
New Hampshire*
New York*
Ohio*
Oregon*
South Dakota*
Tennessee*
Utah*
West Virginia*
Wisconsin*
Wyoming*
Start your counseling career with an MPCAC-accredited program by requesting information from one of our sponsored programs: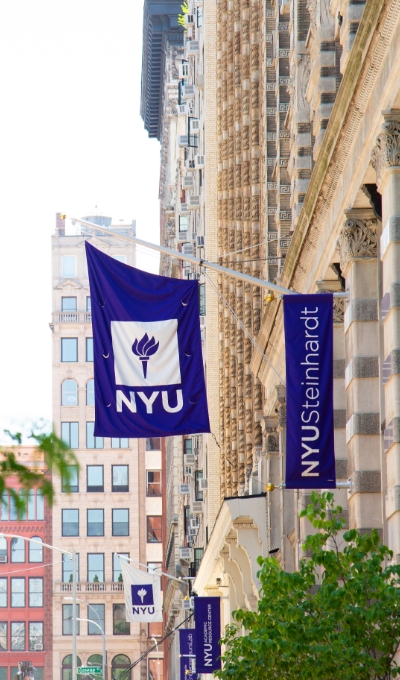 MPCAC-Accredited Online MA at NYU. GRE Not Req.
Aspiring mental health counselors are prepared to pursue licensure with NYU Steinhardt's MPCAC-accredited online counseling master's. Students can earn their degree in as few as 21 mos. GRE not req.
Prepare to become a mental health counselor
Accredited by the MPCAC
As few as 21 months to complete
GRE not required
info SPONSORED
States That Don't Require CACREP Accreditation
Many states have their own procedure for licensure, that doesn't require CACREP accreditation. For example, special out-of-state applicant requirements apply in California—pursuant to California Business and Professions Code (BPC)—including coursework taken from a school that holds a regional or national institutional accreditation recognized by the U.S. Department of Education, a school approved by the Bureau for Private Postsecondary Education, or an acceptable continuing education provider.
The following do not require degrees from CACREP-accredited programs:
Alaska
Arkansas
California
Connecticut
Delaware
Hawaii
Illinois
Kansas
Kentucky
Maryland
Massachusetts
Mississippi
Missouri
Montana
Nevada
New Jersey
New Mexico
North Carolina
North Dakota
Oklahoma
Pennsylvania
Rhode Island
South Carolina
Texas
Vermont
Virginia
Washington
Make a difference for children and schools. Earn a master's in school counseling online. No GRE req'd.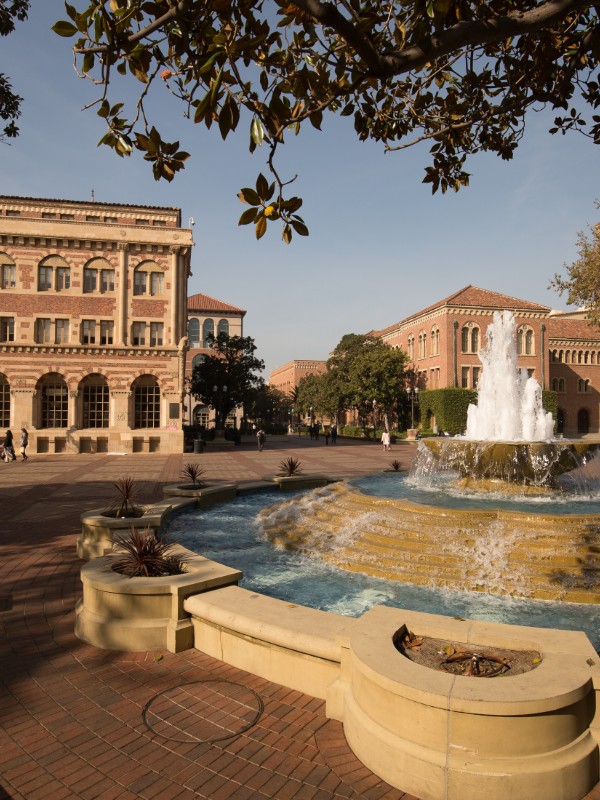 USC Master's in School Counseling online — No GRE
The University of Southern California Rossier School of Education offers a Master of Education in School Counseling online for aspiring K-12 school counselors. The program can be completed in less than two years and there is no GRE requirement.
No GRE required
Prepares you for school counseling credential
Bachelor's degree required
info SPONSORED
Further Reading
Counselors work in a range of settings, serving a variety of populations. Completing a master's degree program in counseling is a step toward a career in the field.
As you research counseling programs, it's important to consider specific factors beyond accreditation. Would you prefer a program that offers more flexibility? Do smaller class sizes better suit your learning style?
Take some time to explore the many CACREP-accredited online counseling programs that offer online student support services, clinical placement assistance, and live online classroom discussions.
Last updated: August 2020