Human Resource Management (HRM) vs. Development (HRD)
Human resources (HR) is an important part of many organizations, regardless of size or industry. The HR department serves as the link between the organization and its employees—and ensures that both are set up for success. HR managers oversee, design and implement all processes within the HR department, from payroll to onboarding.
Within the broad realm of human resource management (HRM) is human resource development (HRD). HRD is primarily concerned with each employee's personal and professional growth—and tries to align their development with an organization's goals. While HRM and HRD have a lot in common, they also have slightly different objectives. In this guide, we'll dive into these objectives and highlight the differences between the two disciplines.
Table of Contents:
Human Resource Management
On the surface, human resource management may seem straightforward, simply involving the oversight of employees within a company. Upon a closer look, it often encompasses a number of responsibilities related to the mission and culture of an organization, which means your duties and responsibilities as an HR manager can vary by employer and work setting.
Generally, human resource management is defined as the creation of systems that organize people within an organization—such as staffing, compensation, benefits, and defining or designing work. For human resources managers, employees are among an organization's most valuable assets. And so, it is an HR manager's job to foster talent and cultivate individual and collective success, all while maximizing profit and achieving company-wide goals.
Human resource management may be a good fit for those interested in working at the intersection of business and people. But that's not the only factor that might motivate someone to choose this career path. For some, job outlook and earning potential count. According to the U.S. Bureau of Labor Statistics (BLS), job opportunities for human resources managers are expected to grow by 9% between 2020 and 2030. While salary varies by location, experience level and a host of other factors, the BLS reports that the median annual salary for HR managers was $126,230 in 2021.
Further on in this guide, we describe the responsibilities and daily tasks of human resources managers as well as some common steps you can take to become one.
What is the aim of HRM?
HRM seeks to build, maintain and improve the relationship between an organization and its employees to retain and foster their talent. This is particularly relevant today as issues regarding diversity and inclusion come to the forefront of workplace conversations. Another objective of HRM is to help build career paths for people and solve problems that arise within an organization, from compliance to leadership.
What Are HR Managers and What Do They Do?
HR managers oversee a wide variety of tasks, including recruiting and onboarding employees, developing talent, and making sure that the organization is meeting legal obligations as they relate to employment. Often, they assist other managers throughout the company with employment-related concerns and help resolve any disputes that arise between staff members. These professionals also work alongside an organization's leaders to implement effective strategies for managing employees and helping them grow professionally.
While some organizations may have only one human resources manager, others may designate several managers to oversee specific areas within the department. Managerial roles within HR may have different titles, including employee relations manager, payroll manager, and recruiting manager.
For more information, see our article on the 7 functions of the human resources department.
Requirements for Becoming an HR Manager
Curious about how to become an HR manager? Many HR professionals begin their journey with a bachelor's degree in human resources, but some discover the field after a career in another sector or studies in a related discipline. Those who enter the field with a bachelor's degree may start off as a human resources specialist and advance to a managerial position after gaining some years of experience. However, some organizations might prefer that you hold a graduate degree before becoming a manager. An advanced education may make you more appealing to employers in the job search, but it isn't the only way to gain the necessary knowledge and skills to operate in such roles.
Graduate programs like a Master of Human Resources Management (MHRM) or a Master of Business Administration (MBA) with a focus in human resources may further prepare you to become a leader in the field. While MHRM programs tend to emphasize the ethics of human resources, MBA programs generally explore the business side of HRM and may better position you for executive leadership within a company—a distinction to keep in mind when considering programs.
Thanks to the various online master's in HR programs available, you may pursue an MHRM or an MBA while continuing to work full-time. Online and part-time programs may provide flexibility, so you don't have to compromise your career or financial stability in order to further your education. Although not required, some human resources managers pursue professional certifications through the Society for Human Resource Management (SHRM). The SHRM offers certifications at the associate, bachelor's, and master's level.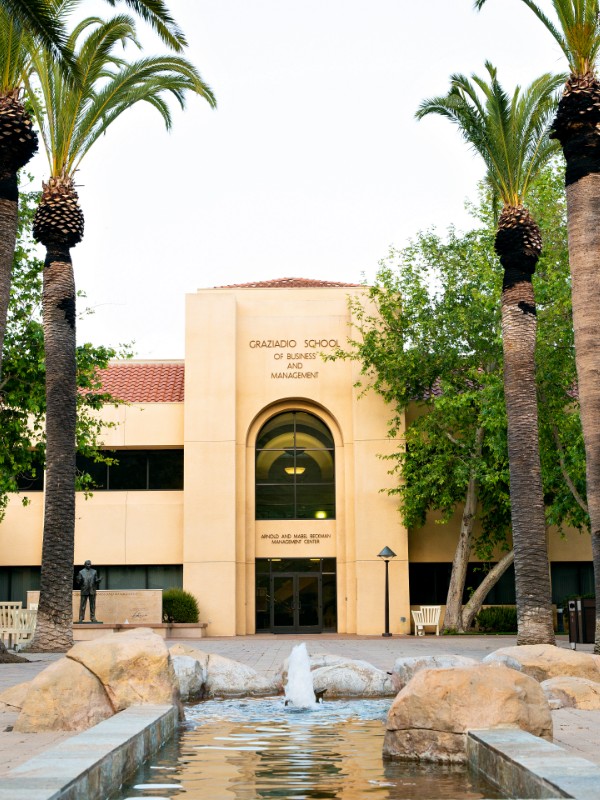 Pepperdine University's Online Master's in Human Resources
The online Master of Science in Human Resources program from Pepperdine University prepares students to connect talent management with business strategy. No GRE/GMAT scores are required for admission.
No GRE/GMAT scores required to apply
Complete in as few as 16 months
AACSB-accredited
info SPONSORED
Human Resource Development
Human resource development (HRD) is defined as the cultivation of an organization's employees. It entails providing workers with skills and relevant knowledge that may help them to grow in the workplace. That makes human resource development an integral part of human resource management.
HRD starts with a clear vision for employee development, and most times, it is achieved through organization-wide activities and training. Typically, the HRD team is in charge of developing these initiatives to position employees for career advancement and other related goals.
Roles like instructional coordinators, training specialists, and program developers may involve aspects of human resource development. According to May 2021 BLS data, instructional coordinators earn a median salary of $63,740 per year and are projected to experience an average growth rate of 10% between 2020 and 2030.
Training and development specialists earned a median salary of $61,570 in 2021, according to May 2021 BLS data. On average, training and development managers make more money, with a median salary of $120,130 per year.
What is the aim of HRD?
HRD aims to improve learning and performance on both individual and organizational levels. This may include furthering the personal goals of employees and the broad goals of the organization, so both may benefit from the relationship. HRD also identifies problems within these areas and helps to develop systems to address them.
What Are HR Developers and What Do They Do?
In some organizations, HR developers are important members of the HR team as they oversee a variety of areas within the human resources branch of an organization, including training, employee development, executive and leadership development, human performance technology, and organizational learning. On any given day, their responsibilities might involve creating training programs, designing systems to attract and retain talent, and planning organizational development activities, which may be in the form of workshops and more.
A background in human resource development may prepare you for specialized training, instructional design, program development, and general HR positions. For example, training and development specialists are in charge of designing manuals, online learning modules, and course materials for onboarding employees. They may also assess employee needs through surveys or help evaluate training programs. Likewise, training and development managers are concerned with the macro-level training goals of an organization. They may supervise specialists and oversee training programs, staff members, and budgets.
Requirements for Starting in HR Development
If you are interested in a career in human resources, one thing you may need to consider is a bachelor's degree—and the same applies for a career in human resources development. There are programs specially designed for this field, like a bachelor's or master's in human resource development, but you may still be able to apply to certain positions with a degree in a related discipline. A master's in HRD typically covers much of the same ground as a master's in human resources, but a master's in HRD may spend more time on the development and training aspect.
A combination of an undergraduate business degree and a master's in human resources—or vice versa—might provide you with a foundation in both areas should you decide to branch out into one area or specialty. A master's degree is not always necessary for a career in HR, but it may help you become more competitive for certain roles.
Key Differences and Similarities
Some people consider human resource development to be a component of human resource management. That being said, they have two different objectives and typically involve different responsibilities. Human resource development is primarily concerned with training employees and aligning their personal development goals with the broader goals of the organization or business. Human resource management has a broader focus on labor relations, compensation, benefits and compliance. HR managers also work on issues like diversity and inclusion.
A professional with a background in HRM might end up as a general HR manager or a specialist in an area such as benefits, payroll, or recruiting. Meanwhile, HRD experts may be best suited for positions as training and development specialists and managers, instructional designers, or program developers.
While these two areas are distinct, there are a number of similarities between them. For instance, they both involve problem solving. HR managers may be called upon to resolve conflicts in an organization when they arise, and these often require creative, thoughtful solutions. Likewise, HR developers may be tasked with designing new methods and systems of training, involving a similar exercise in problem solving. Because both roles involve working with people, possessing interpersonal skills may prove helpful in the development and managing of healthy relationships between employees and an organization.
Information last updated: May 2022