Accelerated Online Master's in Counseling Degrees
If you're ready to take the next step in your counseling career but don't have years to spend earning your degree, you may want to consider an online accelerated counseling degree. You may complete your coursework from home or anywhere you have access to the internet.
Unlike traditional programs that take years to complete, accelerated school counseling programs prepare you with the skills to advance in your career in as few as 16 months. Learn about the available degree programs and how they may help you move forward as a counseling professional.
Begin your career as a school counselor with an online master's in counseling program: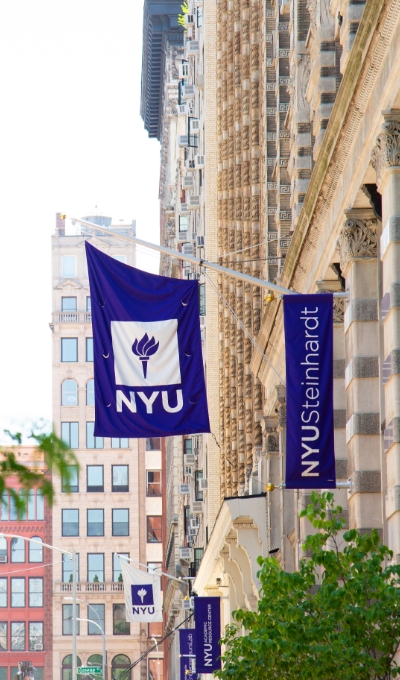 Prepare to Become a School Counselor at NYU Steinhardt
Learn more about NYU Steinhardt's online MA degree that prepares you to become a school counselor in as few as 18 months. Graduates can pursue certification and employment in pre-K–12 schools. Bachelor's req.
Complete in as few as 18 months.
Pursue school counselor certification.
Study bilingual school counseling (optional).
GRE scores are not required.
info SPONSORED
University and Program Name
Format
Study Length
Number of Credits

New York University

Master of Arts in Counseling and Guidance

info SPONSORED

Online
As few as 18 months
48

Northwestern University

Master of Arts in Counseling

info SPONSORED

Online
As few as 18 months
60

University of Kentucky

Master of Arts in Counseling

Online
2 years
60
info SPONSORED
Why Choose an Online Counseling Degree?
Online counseling degree programs come with a number of benefits, one being flexibility. You attend class on your schedule, making it an appealing choice for people who have busy home lives and/or need to work while they earn their degree. With online learning, you may have more control of your study time and schedule compared to an on-campus program.
Distance learning provides access to your course materials 24/7, and you're not bound by geography with online courses. There are less issues with commuting or housing accommodations compared to on-campus counterparts. It's also a more ecologically friendly choice.
Online programs may allow opportunities for interaction with fellow students and your professors and connect with them via email and video conference programs like Zoom, online forums and chat rooms.
Factors to Consider When Choosing a Counseling Degree
Continuing your education is a personal and professional investment. One thing to consider is whether the online accelerated counseling degree program you are considering may make you eligible for counseling licensure in the state where you intend to practice.
It's important to determine if the degree program offers a concentration that interests you. This helps ensure you find your career path rewarding and fulfilling. Examples of available types of counselors may include:
Human services counseling
Addiction counseling
Youth and teen counseling
Couples counseling
You may also wish to take a look at the school — does the institution have a good reputation? Is the online counseling program accredited by the Council for Accreditation of Counseling and Related Education Programs (CACREP)? (See our full list of CACREP-accredited online counseling programs). Both of these factors may help ensure you gain the knowledge and skills and earn a degree from a recognized program that meets the standards set by the counseling profession.
Additional factors you might consider include those surrounding an online degree format.
What is the student-to-teacher ratio of the online programs you are considering? Lower ratios are generally associated with more personalized instruction and greater student participation and facilitate connecting with peers and professors.
Support for online students may also be a factor in distance learning. Try looking for student support services that offer flexible hours with the option of virtual meeting times and online resources. Additionally, some programs provide clinical placement support services to help you locate clinical sites for your internship that are close to your home.
It's useful to find an online learning format that offers you the opportunity to virtually meet and work with fellow students, practice your counseling skills and ask your professor questions.
FAQs
How fast can you complete an accelerated online counseling degree program?
An accelerated online counseling degree program may be completed in 1.5 years, as the courses are compressed into five, eight or 10-week sessions. Standard online and on-campus programs structure coursework around 16-week semesters that may take students two to three years to complete.
What can you do with a master's degree in counseling?
A master's degree in counseling opens the door to careers where you may help people and apply your skills and knowledge of human behavior. Depending on your specialization, you may find positions in a wide variety of settings such as school districts, hospitals and other health care facilities. Learn more about counseling opportunities to find the right career path for you.
Last updated: May 2022