Guide to Master's Degrees in Counseling Psychology
Counseling psychology focuses on helping people with physical, emotional, or mental health challenges improve their personal lives and relationships. Those with counseling psychology degrees often go on to become counselors for students, children with behavioral issues, individuals with addictions, or adults with family or marital difficulties. They may work for an organization, school, business, or even have a private practice.
If topics like vocational psychology and human lifespan development interest you, or if helping others cope with and overcome traumatic situations brings you self-fulfillment, then working as a counseling psychologist may be something to consider. A master's degree in counseling psychology can help to prepare you for this career path, although some states require even more advanced training in the form of a doctoral-level degree .
In a master's in counseling psychology program, you'll learn about the role research plays in informing the practice of counseling, in addition to covering a breadth of topics which include mental and behavioral disorders, environmental and situational influences, and crisis intervention and treatment. You'll also be taught to identify and assess psychological symptoms and how best to help individuals facing these challenges.
Start your counseling career by requesting information from one of our MPCAC-accredited sponsored programs: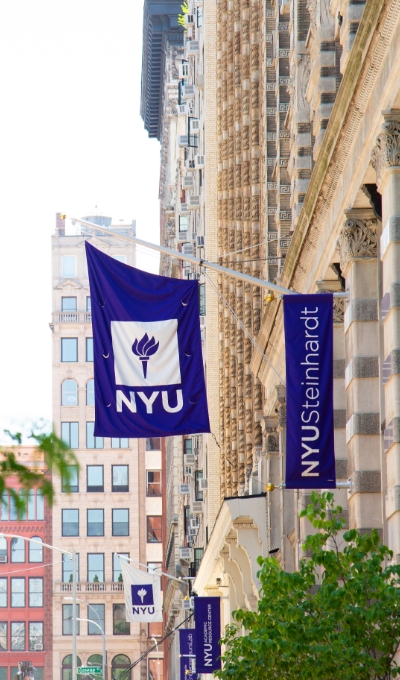 MPCAC-Accredited Online MA at NYU. GRE Not Req.
Aspiring mental health counselors are prepared to pursue licensure with NYU Steinhardt's MPCAC-accredited online counseling master's. Students can earn their degree in as few as 21 mos. GRE not req.
Prepare to become a mental health counselor
Accredited by the MPCAC
As few as 21 months to complete
GRE not required
info SPONSORED
MPCAC-Accredited Master's in Counseling Psychology & Related Programs
If you decide to pursue a master's in counseling psychology, you may want to seek a program accredited by the Masters in Psychology and Counseling Accreditation Council (MPCAC). The MPCAC ensures that academic counseling psychology programs are science-based, culturally responsive, and adhere to the highest standards of psychology and psychological education.
Below is a list of all counseling psychology & closely related programs accredited by the MPCAC:
Counseling Psychology Degrees: Master's vs. Doctorate
Depending on the state in which you want to practice, you may need to complete a doctorate program as part of the requirements to become licensed as a psychologist. Be sure to thoroughly research minimum educational requirements by state as you look for programs.
In addition to knowing what kind of educational training is required for psychologist licensure in your state, it's important to understand the differences between a master's and doctorate in counseling psychology. We highlight some of the differences below:
Master's Degree
A master's degree in psychology typically takes two to three years to complete. To graduate, you may have to complete a research project, thesis, and/or a field placement. Whether you decide to enter the workforce after completing your program or earn a doctoral degree in the same discipline, the master's in psychology curriculum can provide you with relevant knowledge and skills to pursue either path.
If you have a master's in psychology, there are a number of jobs available to you. You could work as a counselor, research assistant, or associate in career centers, public schools, universities, corporations, federal agencies, mental health clinics, prisons and more.
Doctorate
A doctoral program in psychology usually takes four to eight years to complete, including rigorous coursework, a supervised practicum and/or internship, and a dissertation or research project.
After obtaining a doctoral degree, you'll need to take the appropriate psychology licensing exam at both the state and national level. If you pass, you'll be able to begin practicing within a number of settings, including schools, clinics, hospitals, private companies, and research laboratories.
Academic vs. Professional Degrees
What are you planning to do with your graduate degree? If your ultimate goal is to become a counselor, you'll probably need a professional degree. This degree focuses on real-world applications and usually requires internships or supervised clinical work.
An academic degree on the other hand, focuses on research and technical knowledge, often requiring you to complete a thesis or capstone project. According to the American Psychological Association (APA), most states require a professional degree to practice. Still, there are jobs open to you with an academic degree. You could work in human resources, academia, or consulting. You could also work in social psychology at a community college or in a research setting. Another possible field is forensic psychology, which focuses on applying psychology in law <
Is a Master's in Counseling Psychology Right for You?
When deciding if a master's in counseling psychology is right for you, there are a few questions to ask.
Why do I want to pursue a counseling psychology degree?
If the answer is something like "to help people" or "to change lives," keep in mind that there are many ways to help people. Counseling psychology can be deeply rewarding, but it's also time-intensive and challenging. If, on the other hand, you want to help people and are also intrigued by psychological ideas—like how humans problem-solve and how depression affects the brain—then counseling psychology could be the right path for you.
Would a career in mental health, marriage and family therapy, behavior analysis, or social work be a better fit?
Psychology is just one type of vocation within the broad field of mental health and counseling. If your goal is to become a family therapist or a social worker, an undergraduate psychology degree may help to prepare you for graduate studies in either area. But there are other career paths to consider. We'll walk you through some other options below.
Where do I want to work?
Many states require psychology counselors to have a license, and to get that license, you'll need the appropriate degree—usually a doctorate. Check the requirements in your state before deciding which degree to pursue.
Which graduate program do I want to attend?
A limited number of graduate programs offer master's degrees specifically in counseling psychology. If you can't find a counseling psychology program that's a good fit for you, you may want to consider a similar degree instead.

Then again, before ruling out a program entirely, check to see what options the school offers for getting your degree. Some schools provide flexible options to get your master's in counseling psychology online or attend on a part-time basis.
Master's in Counseling Psychology Compared to a Master's in Mental Health Counseling
If you want to help people with mental health conditions like PTSD, depression and anxiety, you might consider getting a master's in mental health counseling. Compared to a master's degree in counseling psychology, which is often research-driven, a degree in mental health counseling focuses more on patient care or applying research to help people in specific ways.
Another difference is the type of work. While psychologists may work in an academic setting, mental health counselors work solely as counselors. They serve a wide demographic, from children to adults and the elderly. Whatever the demographic, their job is to help people manage mental health and relationships through direct counseling. Mental health counselors provide counseling in mental health and addiction treatment centers, outpatient facilities, schools, hospitals, and private practices.
Upon completing a master's degree in mental health counseling, you may be able to obtain licensure depending on your state's requirements. Often, you'll need to first pass a test and/or complete two to three years of supervised work. Some states also require you to attend additional schooling before you can get a license. You may also explore our guide for more information on the differences between a psychologist and a mental health counselor.
If mental health counseling sounds like a good fit for you, check out these online master's in clinical mental health counseling programs.
Master's in Counseling Psychology Compared to a Master's in Psychology
If you're interested in psychology, counseling isn't your only option. A master's in psychology can prepare you for opening a private practice or working in research labs, as well as for counseling jobs at schools and health care facilities.
In terms of program length and requirements, a master's in psychology is similar to a master's in counseling psychology. And, like a degree in counseling, a master's in psychology doesn't usually qualify you for a license. If you want to become a licensed psychologist, you may have to attend more school and/or work under supervision for a few years first.
In a psychology program, you'll focus on analyzing and conducting research rather than applying psychological principles to counseling. You'll learn about different research methods, statistics, and assessments, and you may also learn about psychotherapy, or how to treat especially serious mental disorders.
Sound like a good fit? Check out these online master's in psychology programs.
Master's in Counseling Psychology Compared to a Master's in Marriage and Family Therapy
A master's in marriage and family therapy may be a fit for you if you're interested in supporting families and helping people manage relationships. In terms of required education and work experience, this degree is similar to psychology counseling. Marriage and family therapists need a master's or doctorate degree (depending on the state and job requirements), at least two years of supervised experience, and a license in order to practice.
Naturally, while some of the courses for this degree overlap with psychology counseling, they focus more on family and marriage relationships. You'll learn about the heightened sensitivity between family members, friends, and coworkers, and the way relationships support or challenge people.
Marriage and family therapists work to diagnose and treat mental and emotional disorders, administer psychotherapy, and provide group therapy for couples and families. Much like psychology counselors, they can operate private practices or work at health facilities, schools, or research centers. Marriage and family therapists also sometimes work at courts or prisons, social service agencies, or veteran organizations.
If you're interested in becoming a marriage and family therapist, there are a number of online MFT programs to choose from.
Master's in Counseling Psychology Compared to a Master's in Applied Behavior Analysis
While psychologists study people's behaviors and thought processes, behavior analysts go one step further to study how different factors (environmental, genetic, and experiential) influence people's behaviors. When used for counseling or therapy purposes, applied behavior analysis can help people with behavioral challenges communicate better, focus, and improve memory and social skills.
Applied behavior analysis has its own official association and certification board. Often, a master's degree in applied behavior analysis will qualify you as a Board Certified Behavior Analyst (BCBA). Board Certified Analysts are automatically eligible for state licensure to treat patients and provide therapy.
Master's degree holders can also go on to pursue a doctorate in order to teach or work in research. Other career paths include special educators, school counselors, behavioral specialists, and applied psychologists. Many behavior analysts work with autistic patients.
If you're interested in pursuing this degree, take a look at these online ABA programs.
Master's in Counseling Psychology Compared to a Master's in Social Work
Social work is closely related to psychology counseling, but the education and career paths for each are different. To become a social worker, you'll need either a Master of Social Work or a licensed clinical social worker degree. Like a counseling psychology degree, these degrees usually require about two years of coursework followed by two to three years of supervised real-world experience. Courses tend to focus on human behavior, psychotherapy, and community resources, which in turn prepares graduates to help people cope with a variety of challenges.
Social work degree programs must be accredited by the Council on Social Work Education (CSWE).
While psychology counselors administer clinical treatment and counseling, social workers concentrate on connecting people to the community services they need. For instance, a social worker might refer someone to a psychologist or marriage and family therapist. Less research-based than psychology, a master's in social work is very much a professional degree rather than an academic one. Master's degree holders go on to work for veterans' organizations, government programs, schools, and health care facilities.
If you're considering a master's in social work, check out these CSWE-accredited online MSW programs.
Summary and Further Reading
Now that you know more about counseling psychology and related career paths, you may begin to think about whether pursuing a master's in counseling psychology is the best step forward for you. The answer depends on what kind of career you want and what your ultimate professional goal is. Do you want to work in research? As a counselor? Are you willing to pursue a license?
Or maybe you need to learn more about psychology and related career paths before making your decision.
Related Online Mental Health Degrees
Online Master's in Marriage and Family Therapy
Online Master's in Applied Behavior Analysis (ABA)
Online Master's in Social Work (MSW)
Last updated: March 2021