Interview with Dr. Aaron Hughey, CCS Program Coordinator at Western Kentucky University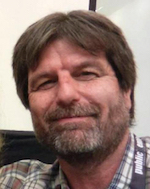 About Dr. Aaron W. Hughey: Before joining the Western Kentucky University faculty in 1991, he spent 10 years in progressive administrative positions, including five years as the Associate Director of University Housing at WKU. He was also head of the department of Counseling and Student Affairs for five years before returning to the faculty full-time in 2008. Dr. Hughey has degrees from the University of Tennessee at Martin, the University of Tennessee at Knoxville, Western Kentucky University, and Northern Illinois University. He has authored (or co-authored) over 60 refereed publications on a wide range of issues including student learning and development, leadership, standardized testing, career services, diversity and educational administration. He regularly presents at national and international conferences and consults extensively with companies and schools. He also provides training programs and workshops on a variety of topics centered on recruitment and retention, the changing nature of work and its implications for today's college students, academic leadership, change management, and personal, professional and organizational development.
[OnlineCounselingPrograms.com] Can you tell us how you would you explain the program's mission, values, and goals?
[Dr. Hughey] We are entering unchartered territory when it comes to the changing nature of work. Globalization, technology and diversity are driving a tectonic shift in how people view their careers. This program was purposefully developed and designed to provide helping professionals with the knowledge and skills they need to help individuals better negotiate the increasingly challenging employment landscape.
[OnlineCounselingPrograms.com] How does the Certificate in Career Services (CCS) compliment other specializations such as School Counseling and Clinical Mental Health Counseling?
[Dr. Hughey] This certificate augments and reinforces those specializations by providing individuals pursuing these degree programs with an added credential that will help them serve their target populations more effectively and efficiently.
[OnlineCounselingPrograms.com] Can you describe the concrete and abstract benefits of pursuing a CCS. For example: stronger marketable skills or a heightened ability to connect with people on their job search.
[Dr. Hughey] The graduate Certificate in Career Services significantly enhances the marketability of those who acquire the credential. Most personal issues have implications for career development; similarly, most career issues have an impact on personal and relationship development and efficacy. Employers are looking for more expertise in this area, which includes transitions (voluntary or involuntary) throughout the lifespan. Several who have completed the program report that it positively affected their acquisition of better jobs.
[OnlineCounselingPrograms.com] One of the requirements for admission into the CCS program is a Statement of Purpose. What should prospective students keep in mind when crafting this statement?
[Dr. Hughey] What we are looking for primarily is how the applicant feels the certificate program will help them be more effective in the working with others on a variety of career-related issues concerns. We also want to see a genuine interest in, and passion for, helping other negotiate this very important aspect of their lives. Finally, we want to see how the applicant envisions uses the credential once it is completed.
[OnlineCounselingPrograms.com] Gaining hands on experience is vital for any counseling education. Can you briefly explain the education requirements of the internship in the CCS curriculum?
[Dr. Hughey] We work with each student to craft an individual plan for completing the Internship associated with the certificate program. We help them identify and appropriate site and site supervisor for the experience, which generally entails around 200 hours of direct service to clients and/or students in a higher education setting. The site supervisor generally needs to have at least a master's degree in a related discipline (counseling, student affairs, etc.).
[OnlineCounselingPrograms.com] What advice do you have for someone who has already decided on pursuing a career in counseling, but unsure about online programs?
[Dr. Hughey] Online programs have evolved tremendously since they were first introduced a couple of decades ago. Technology and enhanced teaching methods allow us to do things that were not possible in the recent past. Today, a credential (degree or certificate program) that is delivered in an online format is considered just as good as those available through a traditional face-to-face environment.
[OnlineCounselingPrograms.com] Finally, more universities are starting to offer Online Counseling Programs. Why should students consider WKU's Career Services Certificate Program?
[Dr. Hughey] We provide a very hands-on, applications-oriented educational experience taught by caring faculty who are committed to helping each student reach their full potential. Our program has a proven track record and we are constantly improving the quality of the curriculum. We are also committed to helping our students after they complete the certificate program. Success is a never-ending process and we are there as a resource for our alumni throughout the remainder of their careers.
Thank you Dr. Hughey for your time and insight!
Last updated: April 2020