Interview with Dr. Amber Pope, Program Chair and Dr. Ali Wolf, Online Coordinator for Clinical Mental Health Counseling at Hodges University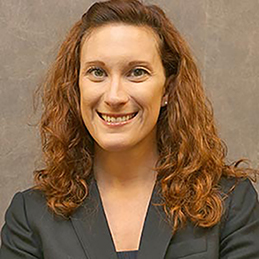 About Dr. Amber Pope: Since May 2015, Dr. Amber Pope has been with Hodges University as program chair and associate professor for the Clinical Mental Health Counseling program. She teaches blended format coursework for Hodges University. Amber has received her Ph.D. in Counselor Education from the University of North Carolina at Greensboro in 2010. For the last 7 years, however, she has been a professor of clinical mental health counseling including the instruction of various CACREP core classes. She brings to her work in higher education, years of various experience in mental health settings including private practice, college campus counseling centers, outpatient mental health at community agencies, and hospitals treating a variety of presenting issues.
Dr. Pope is a Licensed Mental Health Counselor (LMHC) in Florida and a Qualified Supervisor for Mental Health Counseling and Marriage and Family Therapy Registered Interns. She specializes in couples counseling, sexuality concerns, gender and sexuality development and LGBTQ-related counseling. Dr. Pope is also trained in Emotionally Focused Couples Therapy, Dialectical Behavior Therapy and utilizes mindfulness training and interpersonal process techniques in therapy.
Recently published in The Journal of Counseling Psychology, The Clinical Supervisor, Counseling & Values, and The Journal of Homosexuality, Amber also serves as a member of the Diversity Committee at Hodges University, and stays involved and up-to-date in professional development and leadership as an active member of the American Counseling Association, the Association of LGBT Issues in Counseling, the Association of Counselor Education and Supervision, and other professional organizations at the state, regional, and national level. Dr. Pope also currently serve as an editorial board member of the Journal of LGBT Issues in Counseling.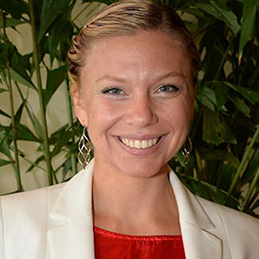 About Dr. Ali Wolf: Since 2014, Dr. Ali Wolf has worked as an assistant professor for the Clinical Mental Health Counseling (CMHC) program. Dr. Wolf took the position as the Online Coordinator for the program in Fall 2016, launching the fully online CACREP-accredited format in Winter 2017. She designs the online format coursework and residencies for the CMHC program in her role as online coordinator. Completing her Doctor of Philosophy at the University of North Carolina at Greensboro in 2011, Dr. Wolf's areas of expertise include counseling children and adolescents and research in leadership. In the years leading up to her position at Hodges University, she spent nine years practicing counseling. She owned her own private practice, worked in a group practice, served as the clinic counselor in five K-12 grade schools, was the director of a school-based mental health program, practiced as a college counselor and served as the assessment counselor in the emergency room for a behavioral health hospital. Moving into academia, she worked as an adjunct professor for five years before joining The University of Baltimore as a visiting professor in their Applied Psychology counseling program. She is also a Licensed Clinical Mental Health Counselor (LCMHC) in Rhode Island.
[OnlineCounselingPrograms.com] The online mental health counseling degree program at Hodges University is relatively new, beginning in January 2017. How are the on-campus and online programs for Clinical Mental Health Counseling at Hodges University different? How are they similar?
[Dr. Amber Pope & Dr. Ali Wolf] The hybrid program is taught with face-to-face classes every other week on campus, in which students engage in discussion, role play, and other experiential activities. The interpersonal interaction is essential to skill building as a counselor, and thus the online students are required to attend synchronous videoconferencing sessions for their classes each semester, and to attend four long-weekend (Friday – Sunday) residencies in Fort Myers throughout the course of the program so that faculty can assess their counseling skills in practice.
In the online format, students have more responsibility in terms of identifying placement sites and submitting them to be approved by faculty for the clinical courses, practicum and internship. For our hybrid students, we have working relationships with a wide array of agencies in Fort Myers and Naples, so we already have an established list of sites that students can choose from in the local area.
The CMHC faculty work to teach the same content and utilize mostly the same assignments for both the online and hybrid courses, although some of the online assignments may differ to accommodate distance learning. Both formats have the same course sequence and requirements to fulfill the degree. Courses in both formats are taught primarily by core faculty vs. adjunct instructors, and the CMHC faculty work to get to know students both in and out of the classroom in a personal way and meet their needs as effectively as possible. Faculty recognizes that the majority of our students are adult learners with full-time jobs and families, and we work to support students in the transition to graduate school and throughout the program to be successfully academically and professionally.
[OnlineCounselingPrograms.com] Apart from the CACREP requirements and internship experiences, which elective coursework do you see online counseling students taking most advantage of?
[Dr. Pope & Dr. Wolf] The interests of our students vary so the CMHC faculty work to provide an array of electives that accommodate our students' interests as well as current professional trends. Electives that are offered include child, adolescent, couples, or family counseling, trauma therapy, administration and supervision, advanced addictions, and strengths-based counseling. The CMHC faculty are also developing an elective in advanced helping skills and techniques, which will cover emerging and empirically-supported therapeutic approaches such as Dialectical Behavior Therapy and Acceptance and Commitment Therapy.
[OnlineCounselingPrograms.com] As a Licensed Mental Health Counselor, how have you seen the development of curriculum change for students pursuing a career in mental health counseling? In what ways does Hodges uniquely prepare their online students to become impactful professionals in the mental health field?
[Dr. Pope & Dr. Wolf] The shift to having fully-online programs is a huge curriculum change in both higher education and the counseling profession. Ten years ago, fully-online counseling programs were not commonplace, and even now there are less than 20 in the country that are accredited by CACREP. We believe these programs are being developed to meet several different needs of students across the socioeconomic spectrum in an increasingly fast-paced society:
Many students need the flexibility of online courses as their lives make it difficult to commit to being in face-to-face classes, particularly for adult learners given that so many are working full-time and have families. At Hodges, the CMHC faculty work hard to meet the needs of our students, attempting to make both the online and hybrid as flexible as possible and by working closely with students to match their educational needs as they balance work, family, and graduate school.
Many prospective students live in areas where there are not CACREP-accredited CMHC programs available, and the shift in state licensure laws towards requiring CACREP degrees has made attending an accredited program incredibly important. This has resulted in a dearth of counselors in many areas, particularly rural communities. This was a primary reason why we developed the online program at Hodges, to give students in these areas access to a quality education in the field.
Many students may worry that they will not effectively develop their clinical skills via a fully online program. The CMHC faculty at Hodges has developed in-person residencies to take place 4 different times throughout the master's program. These residencies will be held in Fort Myers, FL across 3-day weekends in order to give our faculty more access to our online students in a face-to-face environment so that we may work effectively with them to develop their clinical skills. We also have designed the residencies so that the more advanced students will get to interact and collaborate with the first year students. This serves two purposes:

Enhancing the learning of advanced students as they will be tasked with guiding first-year students in their development and,
Connecting the first year-student with students further ahead of them in the program to develop collegial and mentoring relationships among our student body.
[OnlineCounselingPrograms.com] How does the online clinical mental health counseling program at Hodges University help students develop their counselor identity?
[Dr. Pope & Dr. Wolf] Developing our students' identities as counselors is a huge part of all of the classes we teach. We discuss the differences in the mental health professions (counseling, social work, psychology, psychiatry) and how we as counselors fit a unique niche within these treatment teams for many individuals. We encourage students to join professional organizations, both local and national, discussing these options with our local and non-local students. The CMHC faculty are all licensed in the states in which they reside, and all are currently practicing or providing supervision to counselors working towards licensure, so the faculty are fully involved in the counseling profession both at a practice, professional, and educational level.
[OnlineCounselingPrograms.com] Students seeking an online master's degree in counseling may become concerned with internship placement opportunities. What type of student support services does Hodges University provide for their online mental health counseling program students?
[Dr. Pope & Dr. Wolf] The CMHC faculty have established working relationships with multiple sites in the Fort Myers/Naples area, so online students who live in the area will have access to the extensive site list we have developed for our hybrid students. For students who are not in the area, we begin discussing practicum internship from the very beginning of the program. We encourage them to begin networking and researching possible sites and build assignments into the coursework that may help with the identification of sites early on in the program. The CMHC faculty holds a Practicum Readiness Seminar either via synchronous sessions or during the residencies for students to attend the semester before they begin practicum to guide them through the process of finding a site placement. The faculty also helps students to consider the types of community agencies that are likely to take interns. Once possible sites are identified, faculty works directly with the staff at the site in order to get it approved for practicum and/or internship placement. At that point, we will add the site to our list of approved locations in hopes of developing and maintaining relationships that can be helpful for future students.
Last updated: April 2020