Interview with Dr. Gregory Blevins, Professor Emeritus for Governors State University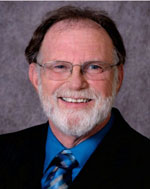 About Dr. Gregory Blevins: Dr. Gregory Blevins has been with Governors State University for more than 30 years beginning in 1982 as a professor. and to continue for the next 26 years. In 1975 Dr. Blevins earned his Specialty Program in Alcohol and Drug Abuse (SPADA) after receiving his Master of Arts in Sociology from Western Michigan University. Dr. Blevins then moved to co-direct and co-author research and reports for the state of Michigan and the Office of Substance Abuse Services in 1977. Earning his doctorate in Sociology in 1979, Dr. Blevins became an assistant professor at the University of South Dakota before heading to Governors State University. From 2009-11, he served as the assistant dean for College of Health and Human Services, then becoming the chair for the Department of Addiction Studies and Behavioral Health where he helped to expand the online Master of Health Science in Addiction Studies Program. In 2012, Dr. Gregory Blevins was honored as Professor Emeritus.
Dr. Blevins has been married for over 35 years with one daughter, son-in-law, and one grandson. An avid coin collector, Dr. Blevins also was the chair for a local church school expansion from elementary to high school and enjoys sports as both a participant and observer.
[OnlineCounselingPrograms.com] One of the required courses for the Master of Health Science in Addiction Studies could be the Treatment of Coexisting Disorders. How are online students primed to provide services to individuals who have coexisting disorders apart from this course?
[Dr. Blevins] Coexisting disorders is recognized in every course by faculty. Faculty strives to encourage and support student initiatives related to coexisting disorders (presentations, papers, and readings).
[OnlineCounselingPrograms.com] In what ways do you find differences or similarities between the online and on-campus versions of the addictions studies program?
[Dr. Blevins] Co-campus versions of our courses follow the university calendar for exams, papers, etc. Online courses can offer more flexibility (completing in 6 weeks instead of 15 weeks). It can also be slowed to complete in 20 weeks. Students can complete lessons at virtually anytime of day and any day of the week. This is good! However, student-student interaction is restricted so they tend to have less awareness/knowledge about each other.
[OnlineCounselingPrograms.com] From enrollment to graduation, what is the typical duration of the addiction studies program at GSU and in what ways is the online version of the program instructed?
[Dr. Blevins] From admission to graduation is two years for the basic Master of Health Sciences (MHS) (30 hours) and requires three years for the enhanced (60 hours) MHS. The enhanced MHS requires more field/applied experience. We have had students complete the basic MHS in one year.
[OnlineCounselingPrograms.com] With changing legislation and research, in what ways have you seen the addictions studies program at GSU evolve?

[Dr. Blevins] The additions studies program at GSU became a Masters in Health Science program in 1985 with about 25 full-time students. Today, we have 120 students at various points toward graduation. In 1985, there was little demand for masters graduates. Today, insurance companies expect masters level therapists. Hence, there is a demand for our graduates.
Last updated: April 2020