Interview with Dr. James Soldner, Associate Professor at the University of Massachusetts – Boston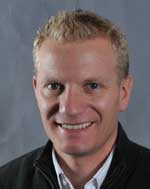 About Dr. James Soldner: Dr. Soldner has been a full-time, tenure track faculty members with the UMass Boston since August 2013. During his undergraduate work in psychology with emphasis on behavioral analysis at the university of Wisconsin Eau Claire, he had the opportunity to work in both a basic science animal and human operant laboratory, as well as in various applied settings, including schools and rehab agencies. For example, as an undergraduate psych student, Dr. Soldner had the opportunity to work with both rats and pigeons models conducting various behavioral experiments, mostly relating to behavioral economics and related phenomenon, such as impulsivity. Concurrently, Dr. Soldner also had the chance to work in applied settings with disability populations, including individuals with autism spectrum disorder, utilizing well established principles of learning to teach functional skills and manage behavior.
Then, as a graduate student, Dr. James Soldner had the opportunity to conduct research and clinical practice in a speciality area of post-acute brain injury rehabilitation, known as neurobehavioral rehabilitation, with individuals living with acquired brain injury and their families. It was this clinical experience, that he was able to utilize my behavioral training and bridge the gap between behavior analysis and rehabilitation. Although, Dr. Soldner was also interested in leadership and organizational behavior management in health and human service settings, which lead him to his dissertation topic, studying an emerging leadership theory, leader-member exchange (LMX) theory in a rehabilitation agency.
Upon completion of his Ph.D. in 2009, Dr. Soldner accepted his first full-time faculty appointment at Assumption College in Worcester, MA. In this position, he had the chance to teach both undergraduate human services and rehabilitation studies students, as well as graduate rehabilitation counseling students. After two years on the faculty at Assumption College, Dr. Soldner accepted a tenure track faculty appointment at Utah State University, within their Department of Special Education and Rehabilitation, and Rehab. Counseling program, before returning to New England in 2013 and accepting a tenure track faculty appointment at UMass Boston.
At UMass Boston, Dr. Soldner has taught a range of courses within the rehabilitation counseling program, including: both serving as a clinical supervisor and course instructor for the Rehabilitation Counseling Practicum and Internship (field placement experience). He has also taught Medical, Psychosocial, and Educational Aspects of Disability, Group Counseling and Group Dynamics, and Ethics, Case Management and Planning in Rehabilitation courses. In the past, Dr. Soldner has taught in the Global Inclusion and Social Development Ph.D. program, including the Transdisciplinary Research to Practice course with doctoral students.
In addition to his work life, Dr. Soldner is married and has a 3-year old daughter, 1.5 year old son and at the same of this interview (07/17), his wife is expecting a baby girl in September, 2017. As a result, he is a very happy and busy father and husband. In addition, Dr. Soldner is an avid runner and regularly competes in 5K, 10K, and half marathon road races while also currently training for my first triathalon (Ironman) – to take place in 2018.
[OnlineCounselingPrograms.com] Can you explain more about School for Global Inclusion and Social Development at University of Massachusetts – Boston's mission, values, and goals for their students enrolled in the online rehabilitation counseling program?
[Dr. James Soldner] The SGISD has as its primary mission to promote full inclusion of all people into society, especially from an international perspective. For example, people with disabilities, which is the focus of the work in rehabilitation counseling has a focus on promoting full inclusion into society, with a special emphasis on employment and vocational avenues as an excellent way for people with disabilities to be included in society, especially considering the low employment rates of people with disabilities, both in the USA and globally. The goals for the students in SGISD enrolled in the online rehab. counseling program is for them to learn about all aspects of disability, including models of disability, medical aspects of disability, the role of testing and assessment for treatment planning purposes, vocational development and placement, as well as effective counseling theories, skills, and practices of a rehab. counselor. The online Rehabilitation Counseling program at UMass Boston is especially catered to serve students from all across the USA and beyond, especially working professionals and those with families and other challenges attending in person, including transportation, living in rural areas, etc.
[OnlineCounselingPrograms.com] Your educational background begins with psychology and moves to a master of science in behavior analysis and therapy. Do you see any crosses between behavior analysis and rehabilitation counseling?
[Dr. Soldner] Yes, there are many crosses between behavior analysis and rehabilitation counseling. Behavior analysts work in many experimental and applied settings, including in rehab-type settings with persons with disabilities. For example, the Job Club model, used heavily in rehab. counseling settings is a behavior analytic approach to finding employment using behavioral principles, such as role play, modeling, feedback, and reinforcement, to name a few. Also, behavior analysis uses a scientific/data based and functional approach to learning that lends itself well to rehabilitation goals and outcomes at the group and/or individual level.
[OnlineCounselingPrograms.com] The School for Global Inclusion and Social Development offers two rehabilitation counseling degree tracks: clinical and vocational. How did UMass Boston decide to split their rehabilitation counseling program into these pathways and why?
[Dr. Soldner] The SGISD Rehab Counseling program made the decision within the past few years to offer two tracks, in part due to changes in program accreditation at the national level. In particular, our Rehabilitation Counseling program had traditionally been fully accredited for many decades by the Council on Rehabilitation Education (CORE), but CORE has since merged with the Council for Accreditation of Counseling and Related Educational Programs (CACREP). In 2015, we became fully accredited by CACREP, which has allowed us to provide our students with more educational opportunities and professional outlets to work, upon graduation. Furthermore, by having two tracks, our students have more flexibility to pursue professional opportunities in either vocational rehabilitation avenues, or clinical rehabilitation / mental health, or a combination of both. Our students pursuing the vocational track are eligible for professional credentials as either a Certified Rehabilitation Counselor (CRC) or a Licensed Rehabilitation Counselor (LRC) in Massachusetts (on equivalent licensure in another state). Whereas, students pursuing the clinical track are eligible for the aforementioned credential, as well as Licensed Mental Health Counselor (LMHC) in Massachusetts – with the necessary post-masters field placement requirements being met as well.
[OnlineCounselingPrograms.com] Scholarship options are available from the SGISD that are offered by the Rehabilitation Services Administration to address a national shortage of trained rehabilitation counselors. What are some reasons that you believe there is a shortage of rehabilitation counselors: an increase in need or decrease in trained professionals?
[Dr. Soldner] The national shortage of qualified rehabilitation counselors is most certainly the result, in part, to an increased need in trained professionals. As previously indicated, the unemployment and underemployment rates of people with disabilities is currently, and has historically been, very high, both in the USA and globally. As a result, there is a huge need for rehab. counselors to assist persons with disabilities to obtain and maintain meaningful, competitive employment, to enhance their own quality of life, as well as make important contributions to local, state, the national economy and society as whole. Another reason for the shortage of rehab. counselors has to do with the "graying" of the field, in that many rehab. counselors have retired, or are planning to retire within the next 2-5 years, hence a need for young rehab. counselors and trained professionals to take their place.
[OnlineCounselingPrograms.com] How has your work for the several rehabilitation and vocational academic journals influenced your professional development as an assistant professor for UMass Boston?
[Dr. Soldner] Providing editorial service to various academic journals and to the field of rehabilitation, in general, has been a way for me to give back and contribute to the scholarly work being done in the field. Also, by reviewing scholarly works, this has enhanced my own present and future scholarly endeavors and made me a better overall research and writer. As a result, I have also grown and become a more well rounded assistant professor in the areas of research, teaching, and service.
[OnlineCounselingPrograms.com] Online counseling degree programs often share the same curriculum with their on-campus counterparts. Does UMass Boston's rehabilitation counseling program follow this pattern? If so, how are practicum and internship placements handled for online students?
[Dr. Soldner] Yes, both the online and on-campus course offerings have the same curriculum, whether students are pursuing the vocational or clinical rehabilitation tracks. Our program does not have stand alone online or on-campus programs. Instead, students have the option of enrolling in online and on-campus courses even within the same semester, or entirely on-campus courses – depending on individual student preferences. In regards to practicum and internship placements for online students, both the practicum and internship courses are offered in synchronous online formats. In particular, the field placement courses have weekly 1.5 hour group supervision seminar meetings (i.e., Tuesdays from 5:30pm-7:00pm), in which students present consumer cases that they are currently engaged in. Also, there are other course assignments, as part of the practicum and internship courses, that can be completed in a synchronous format. These assignments include: mock counseling/feedback sessions, videotaped counseling submissions, weekly reflective journals, assigned readings and quizzes, among other learning modalities and opportunities. Students also receive on site supervisor from their site supervisor, in addition to ongoing faculty supervisor as part of weekly seminar meetings and other communications on an ongoing basis and as needed.
[OnlineCounselingPrograms.com] Can you explain more about the field of rehabilitation counseling and it's relation and difference from the mental health counseling degree that UMass Boston also offers?
[Dr. Soldner] The field of rehabilitation counseling is a speciality area of counseling, with a particular emphasis on serving a range of disability populations, with a core goal and outcome of meaningful, competitive employment for consumers served. Although, there is a clinical focus and emphasis on psychiatric disability within the purview of rehabilitation counseling, the focus is less on a medical model, which is often the case in mental health counseling, and instead the emphasis is on psychiatric rehabilitation and a recovery and rehab/interactional model to psychiatric disability. The rehab. counseling program at UMass Boston, with the offerings of two tracks, allows students to pursue a plan of study and educational curriculum, including field placement experiences, with an emphasis in either traditional vocational rehabilitation counseling or clinical rehabilitation counseling – which has more of a mental health focus.
Last updated: April 2020