Interview with Dr. Jorja Jamison, Assistant Professor at Hazelden Betty Ford Graduate School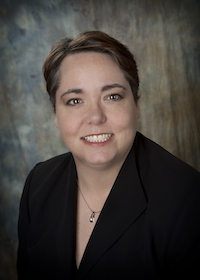 About Dr. Jorja Jamison: As a professor of counseling at Hazelden Betty Ford Graduate School for Addiction Studies, Dr. Jamison has taught coursework on culturally responsive counseling and has served as the clinical placement coordinator for over two years. She has pursued research in lesbian, gay, bisexual, transgender, and queer (LGBTQ) issues, multicultural counseling, and Latina healthcare services. Dr. Jamison is also a licensed psychologist in the state of Minnesota with specialization in working with adolescent addiction, vocational issues for those recovering from addiction, and addiction within the LGBTQ community.
[OnlineCounselingPrograms.com] Can you explain more about the master of arts in addiction studies program's mission, values, and goals for their students?
[Dr. Jorja Jamison] Our mission is to educate future leaders in addiction counseling who provide evidence-based integrated care for substance use and co-occurring disorders. The field of addiction counseling is exploding with opportunity right now, and we need well-educated counselors who can treat both substance use and mental health disorders. The foundation for all that we do is the belief that each patient should be treated with dignity and respect. We foster a scientific and open environment for inquiry and learning anchored in academic freedom and scholarship.
[OnlineCounselingPrograms.com] How has Hazelden Betty Ford Foundation evolved to offer master's level degree programs?
[Dr. Jorja Jamison] Hazelden Betty Ford has had a counselor training program since 1966. We became a graduate school in 1999, and were fully accredited by the Higher Learning Commission in 2007. So we have been preparing alcohol and drug counselors for more than 50 years, longer than any other institution in the United States.
[OnlineCounselingPrograms.com] What are some coursework requirements that you find to be imperative to a professional counseling education?
[Dr. Jorja Jamison] I believe having a firm understanding of counseling theory and ethics serves as the foundation for further learning. Two of our first required courses, IR-606 (Introduction to Professional Co-Occurring Disorders Counseling), and CPC-701 (Ethics), provide this base. From there, students learn how to assess and treat substance use and co-occurring disorders in a culturally responsive way.
[OnlineCounselingPrograms.com] Gaining hands-on experiences are imperative to counseling licensure and certification. How does Hazelden Betty Ford help students obtain their internship sites and process their experiences?
[Dr. Jorja Jamison] We have a dedicated online clinical placements coordinator who guides students through the process of obtaining one or more clinical internships. We conduct information sessions for students who are approaching internship to help them understand the steps they need to take to find an internship that will meet their needs and work with them to get the sites approved by the School. Once on internship, students take part in weekly online group supervisions with faculty and other students also in placements. This provides a supportive place to process what the students are learning and practice case conceptualization skills.
[OnlineCounselingPrograms.com] What do you think are some qualities that students applying to the Addiction Studies program at Hazelden Betty Ford should possess?
[Dr. Jorja Jamison] Students should bring a desire to learn and an openness to information. Hazelden Betty Ford Graduate School focuses on evidence-based practice, that is, treatment that is informed by research as being effective. Most students who enter this field do so because addiction has touched their lives in some way, so a passion for helping people with substance use disorders is also a must.
[OnlineCounselingPrograms.com] What unique offering or qualities sets Hazelden Betty Ford apart from other addiction studies programs?
[Dr. Jorja Jamison] The Graduate School is part of the larger Hazelden Betty Ford Foundation (HBFF). HBFF began in 1949 and is the nation's largest nonprofit alcohol and drug addiction treatment provider, with 17 facilities in California, Minnesota, Oregon, Illinois, New York, Florida, Massachusetts, Colorado, and Texas. In addition to leading the field with today's most effective addiction treatment model, HBFF is home to an addiction research center, the nation's largest addiction recovery publishing house, an institute for recovery advocacy and public policy, medical and professional education programs, and a renowned addiction prevention program for children and families.
I also think something that sets us apart is our student services. From adjusting to graduate studies after an extended absence from education, to help with the licensure process, we have a fabulous staff of people dedicated to helping our students succeed.
[OnlineCounselingPrograms.com] Some prospective students may be hesitant to pursue a degree through an online program. What advice do you have for prospective students on the value and differences of online versus on-campus programs at Hazelden Betty Ford?
[Dr. Jorja Jamison] At the Graduate School, we offer both on campus and online degrees. I have the pleasure of teaching culturally responsive counseling in both formats. I have found that both online and on-campus courses can get you to the same destination, but they take different paths. On-campus programs are popular because of the immersion into the physical environment and the presence of an academic community. Reflection happens in an immediate, spontaneous way in scheduled time blocks where learners and a professor come together for a short time (also known as class time, or lecture). Online programs often allow for a different quality of reflection. Some students aren't ready to jump into a lively discussion in class, they want to process their thoughts a bit more. For these students, the ability to gather their thoughts and then post in a written discussion gives them greater access to the conversation. It's too simplistic, but in some respects introverts may really thrive in an online environment.
Whether on-campus or online, students will want to find a program that allows for deep learning. These programs incorporate lecture wisely, and also allow for interaction between students and application of theoretical concepts to real-life and practice. On-campus programs can tend toward a lecture (and who doesn't want to learn from experts), but deep learning will depend on how much students are asked to really process ideas and interact with them (online learning often shines at this point).
In an increasingly technology-saturate culture, learning to use new technologies can be intimidating, but it's also a real professional asset to be growing in this area. Online programs can prepare students for a professional future that involves the need to communicate effectively in writing, a capacity to video conference with others and the ability to learn and use new technologies.
When looking at online programs, students will want to find programs in which the faculty are engaged in the teaching and learning process. They aren't just facilitating cookie-cutter classes, but see themselves as invested in the students' growth and learning.
One factor that should NOT be on the table is which delivery model is easier. Commercials for online programs may show students studying in their pajamas, but that doesn't mean it's easy. Successful online learners need to be good time managers who can keep their studies high on their list of priorities and pay careful attention to the variety of details in an online course.
Last updated: April 2020