Interview with Dr. Maureen McGuire-Kuletz, Co-Director and Associate Professor at George Washington University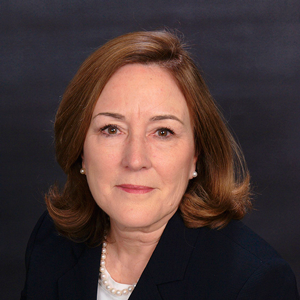 About Dr. McGuire-Kuletz: Dr. Maureen McGuire-Kuletz is the Co-Director for the GW Center for Rehabilitation Counseling Research and Education. Dr. McGuire-Kuletz has over 36 years of combined experience as an educator at the university level and a manager in the public vocational rehabilitation program. The Center also supports several long term training grants from the U.S. Department of Education in rehabilitation counseling research grants in partnership with other universities and agencies focused on the return on investment for vocational rehabilitation, underserved low-income populations of persons with disabilities and technical assistance project for state vocational rehabilitation agencies on WIOA implementation. Research topics include effective transition to higher education practices for transitioning youth, ethics for counselors and employment and employment barriers experienced by persons with disabilities. Dr. McGuire-Kuletz has over 20 years of direct counseling and administrative experience in addition to teaching experience.
She is a Certified Rehabilitation Counselor and has served on numerous boards and commissions including: the National Council on Rehabilitation Education (Past-President), the National Rehabilitation Association (Board Member at Large), the US Department of Veterans Affairs Advisory Committee on Vocational Rehabilitation and Employment, American Counseling Association (Legislative Committee), the Virginia Rehabilitation Association (Past-President) and the National Association of Vocational Evaluation and Career Assessment Personnel (Past-President). She has presented at numerous national conferences and written a number of referred journal articles and book chapters.
At GWU, Dr. McGuire-Kuletz teaches Internship I and II and has been a faculty member since 1999. Apart from this coursework, Dr. McGuire-Kuletz also serves on the Graduate School of Education and Human Development Curriculum Committee and within the Rehabilitation Counseling Department.
[OnlineCounselingPrograms.com] Can you explain more about the rehabilitation-counseling program's mission, values, and goals for their students?
[Dr. Maureen McGuire-Kuletz] The master's program in rehabilitation counseling prepares highly knowledgeable students to become professional practitioners to assist persons who are physically, mentally, emotionally, or socially disabled to become empowered and to assume or resume their place in society. Our graduates are employed in a variety of employment settings including state vocational rehabilitation agencies, the US Department of Veterans Affairs, VA Hospitals, community non-profit agencies serving persons with disabilities and private insurance companies.
[OnlineCounselingPrograms.com] The rehabilitation counseling program at GWU offers a mentorship program for students to pair with program graduates to develop a working knowledge of the field. Is this also offered to online students? How does the mentorship program work?
[Dr. McGuire-Kuletz] Students are paired with a mentor who is a professional in the field on a voluntary basis. These mentors provide informal guidance and support to these emerging professionals via phone and in-person contacts.
[OnlineCounselingPrograms.com] Gaining hands-on experiences are imperative to counseling licensure and certification. How does GWU help online students obtain their internship sites and process their experiences?
[Dr. McGuire-Kuletz] GW's Graduate School of Education develops cooperative agreements with nonprofit and for-profit agencies through the United States as well as other countries. This network offers opportunities for students who take classes at a distance to gain experience in a wide range of internship sites.
[OnlineCounselingPrograms.com] Rehabilitation Counseling program data for 2015 boasts a 100% employment rate within 6 months of graduation. Can you explain more on the supportive services that GWU offers their online and on-campus rehabilitation counseling students to achieve their employment goals?
[Dr. McGuire-Kuletz] GW's rehabilitation counseling program has a large network of graduates who pass on job opportunities for new graduates. In addition, internship sites frequently offer employment opportunities upon completion of the requirements. GW Rehabilitation Counseling maintains a listserve for all current and past students where job announcements are posted.
[OnlineCounselingPrograms.com] GWU offers two pathways to becoming a rehabilitation counselor, on 48-credit program and a 60-credit program with a clinical mental health concentration. Which is your most popular pathway that students pursue and why do you think that program supersedes the other?
[Dr. McGuire-Kuletz] At this point in time both programs are popular with students and offer excellent employment opportunities upon graduation.
[OnlineCounselingPrograms.com] Trauma and Crisis Intervention is a required course for the 60-credit hour program but not the 48-credit program. Can you explain the decision process, apart from licensing requirements, in choosing coursework for each pathway?
[Dr. McGuire-Kuletz] All academic decisions are based on accreditation requirements.
[OnlineCounselingPrograms.com] What are some qualities you believe that students who are pursuing a counseling education should possess? What do you look for most in your applicants to the rehabilitation counseling program at GWU?
[Dr. McGuire-Kuletz] Self-directed, good organizational and time management skills.
Last updated: April 2020