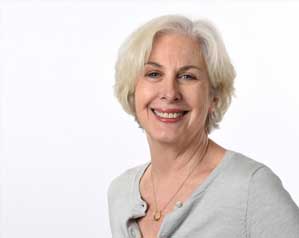 Interview with Louise Chunn
Therapy Blog Author
Founder of Welldoing.org
About Louise: Louise Chunn is the founder of Welldoing.org. Born in Auckland, New Zealand, she has a degree in History from the University of Auckland. She has lived in the UK since 1982, and was a Welldoing: Directory Of Therapists | Find a Therapist Online prize-winning journalist and magazine editor for more than 30 years. She has edited five magazines, including Psychologies, Good Housekeeping, and In Style, and contributed to The Times, Financial Times, GQ, Sunday Times, Observer, The Guardian and dozens of other publications. She is a founding member of Women in Journalism.
[OnlineCounselingPrograms.com] You have quite a diverse professional background, working with various publications like InStyle, Good Housekeeping, The Guardian, and Vogue. What prompted you to launch Welldoing.org?
[Louise Chunn] My last journalism job was editor of Psychologies magazine, which was an amazing experience, but I could see that the business of magazine publishing was in peril, and I was attracted into the online world. The idea for a site, to help people find the best therapist for them, came from my own experience. Six years ago, I knew I wanted to see someone, but had no idea of the type of therapist who would be best for me. To develop the questionnaire I worked with a psychologist and a tech developer on the algorithm, and both therapists and clients find this an intelligent and helpful way to approach the problem.
[OnlineCounselingPrograms.com] What do you hope to achieve by maintaining the Welldoing.org blog?
[Louise Chunn] I've got several aims. We want to build a robust, UK-wide directory of therapists and be the go-to site for anyone looking for professional help. In addition to that we want our content to be respected and trusted. Being chosen as one of your top blogs is a great honour as it gives us that seal of approval—so many thanks for that! We want to be able to offer extra services—such as online video and more marketing services for therapists, but also information and advice for clients. We see ourselves as a platform that brings these two sides together in a mutually beneficial way. In a broader way, we want to de-stigmatise mental health problems, and remove the shame that many people still feel about their situations.
[OnlineCounselingPrograms.com] When did you create Welldoing.org? Has the blog and/or website as a whole evolved in any surprising ways since you launched it?
[Louise Chunn] I launched the directory in 2014. We are currently bootstrapped (self-funded) but we are going for investment this year. Initially I thought we would be broader than simply therapy—e.g. more wellbeing areas such as yoga, Pilates, massage—but it became clear to me that the therapeutic alliance is a very specific thing, and that our system worked best in one environment. At the end of 2015 I participated in an accelerator course, at Blackbox Ventures, in Silicon Valley. It was a unique opportunity (I was the only British business chosen to take part) and it opened up many ideas about how to build Welldoing.org in the most efficient and innovative way.
At the end of last year we started testing a booking and payment system which is now available to all our therapists. This is extremely useful and time-saving for both sides, but also will enable us to take therapists onto the directory without charging upfront in the future. Our income will come from booking fees for each consultation, all done on the back of our site. Our therapists are all private, but we have been linked to the National Health Service site (unusual for a private company) and are now working with local general practitioners to refer interested patients to us.
[OnlineCounselingPrograms.com] What are the most popular topics on your blog? Why do you think these are the most popular?
[Louise Chunn] There are various types of writers who contribute to the Welldoing.org site. Our member-therapists tend to write about therapy or mental health issues. However, we don't run endless posts about the same topics—e.g. anxiety and depression. Evidence of that is that our posts on dissociation have been very popular this year. We also publish posts or extracts from authors of books. Psychologist Jane McGregor, for example, writes about how sociopath behaviour can impact on relationships. Finally there are people who have experienced mental health problems. Recently posts on self-care during the summer therapy break have had great traffic. We also offer posts on topical areas, such as politics, culture, education, sport.
[OnlineCounselingPrograms.com] One of the special features of Welldoing.org is the therapist directory, which indexes a large group of health and wellness professionals throughout the UK. Do you have any plans to expand on that in the near future? If not, do you have any upcoming projects or focus areas in mind for the site?
[Louise Chunn] We want to continue to build and expand the site and the business in the UK: more facilities for therapists and clients; more video content, more live events, more working with corporates on mental health awareness at work. We also plan to expand Welldoing.org into other territories outside the UK.
[OnlineCounselingPrograms.com] Is there anything else you'd like to add?
[Louise Chunn] Mental health affects one in four of us; lives can be ruined or lost by not acting soon enough to help with problems such as depression, anxiety and stress. Talking therapy is widely acknowledged to offer a good way out of dark places, but it's critical that it is the right person for you. Robust research shows that more than anything else, it's the therapeutic alliance that predicts the success of therapy. I'm proud that Welldoing.org has created a way to find the right therapist for adults, adolescents, children and online; I'm looking forward to spreading the word far further so that everybody can get the help they need.
Thank you, Louise! Learn more about Welldoing.org on our Therapy Blogs list.
Last updated: April 2020