How to Prepare for an Online Counseling Session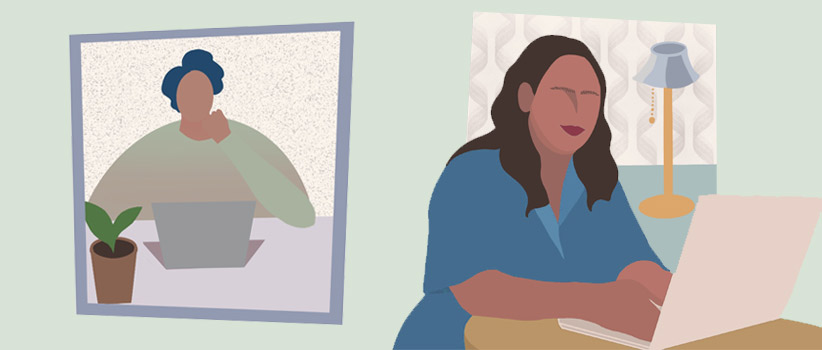 When the coronavirus pandemic forced the world to go virtual, it disrupted life's many systems—mental health care being one of them. But for Patricia Tucker, a licensed clinical social worker, meeting with her clients continued as usual. From her home in central Pennsylvania, Tucker primarily sees her clients virtually through Skype. She's used to adjusting where she sits for her online sessions and avoiding things like poor lighting or being near a sliding door. She's learned exactly how to assess facial expressions and body language through a screen. Although her work hasn't changed much because of the crisis, the pandemic has taught Tucker how vital telemental health services are during this uncertain time.
"Nothing's perfect, but the value virtual therapy offers outweighs the obstacles you'd have to overcome," Tucker said.
Virtual therapy, also known as online counseling or telemental health care, can help people get the support they need if they are unable to meet in person. As long as the client has an internet connection, this form of mental health care can be provided through text, phone or video conferencing, offering people who want to start or continue therapy an avenue to receive these services while in quarantine.
Telemental health care has proven to be an effective alternative to conventional care. According to the American Telemedicine Association, the benefits of virtual counseling include:
Improved access
Practitioners can reach clients regardless of geographic location.
Cost efficiencies
Less travel time, better case management and reduced hospital stays result in lower overall costs.
Improved quality
In some instances, telemental health care provides better service than care provided in traditional settings.
"As therapists, we want to work around our clients," Tucker said. "Virtual therapy gives us the flexibility to always be connected."
However, there are limitations.
"Not everyone is a good fit for telemental health, such as if they have severe symptoms that require a higher level of care," said Zeyad Layous, a clinical psychologist based in northern Virginia.
As therapists, we want to work around our clients. Virtual therapy gives us the flexibility to always be connected.
Layous pointed out that mental health practitioners are hardwired to pick up on other people's emotions through micro-expressions in their faces, which can be easier in face-to-face meetings.
"Energy changes in the room when someone's upset," he said.
Tucker agrees that being able to see the client's face is important, which is why she encourages virtual counseling to be performed via video conferencing.
"If I was just talking on the phone and someone was being dishonest, I would miss something," she said. "It could have revealed something we could have really worked on. So, to me, including the face has to be a part of the session."
Technical issues, such as screen freezes and connection disruptions, can also take getting used to.
"There's a new flow in virtual conversation that shifts because you're operating through a digital space where you say something that's being transported, and there's a delay," Layous said. "You have to be more mindful of the session's flows."
Are you interested in seeking online counseling or virtual therapy, but don't know what to expect? OnlineCounselingPrograms.com asked experts to share their tips on how to get started using this growing field of mental health care.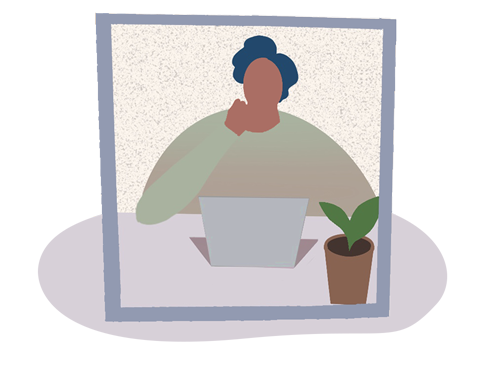 10 Tips for Clients Starting Online Counseling

Research your potential therapist's background and expertise to ensure they will fit your needs.



Make sure the therapist is licensed in your state.

Don't expect to be comfortable right away. Layous said to work through three to five sessions before making a decision on whether to continue. "It takes time to build a solid relationship," he said.
If you are continuing with your current therapist, address your goals and concerns about online counseling or virtual therapy directly with them.

Consider a phone call meeting to ease into the virtual sessions. Some people may feel anxious about being seen on camera at first.

Consider a phone call meeting to ease into the virtual sessions. Some people may feel anxious about being seen on camera at first.

Be in an emotionally safe place that allows you to feel comfortable being vulnerable. In some cases, sitting in a parked car in the driveway could be beneficial if there's a lack of privacy at home.


Place your screen on a stable surface to avoid excessive movement that could be distracting.


Focus your camera so it's pointing from the top of your head down. This will allow you to see your therapist face-to-face.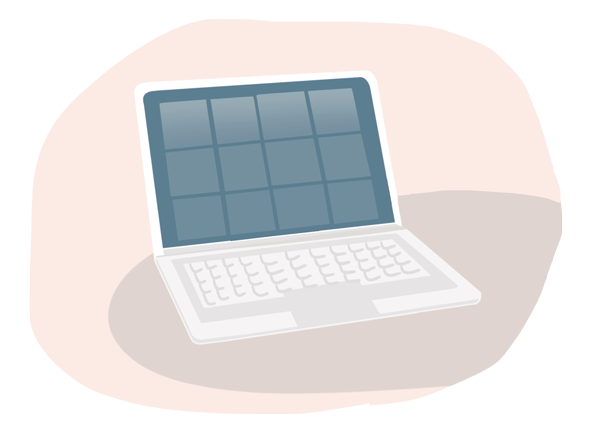 How to Find a Virtual Counselor
Amwell: directory for licensed therapists who are on call to provide treatment.
BetterHelp: e-counseling platform that connects clients to psychologists, therapists, social workers and counselors.
Black Virtual Therapist Network, Black Emotional and Mental Health Collective: online directory of black licensed therapists.
Doctor On Demand: hub that allows clients to schedule virtual appointments with psychiatrists and therapists and receive a free mental health assessment.
"Find a Teletherapist," Psychology Today: comprehensive directory for virtual therapists.
MDLive Therapy: resource that can connect clients with licensed therapists via phone or video.
National Crisis Text Line: mental health text line connecting anyone to a crisis counselor 24/7.
TalkSpace: service that allows clients to connect with therapists via text, audio and video messages, with the option for live video sessions
Virtual Therapy Connect: directory of licensed professionals broken down by location, specialty and provider type.
Virtual Therapist Network: teletherapy platform for therapists, counselors and life coaches to meet with clients online to provide secure telemental health services.
7 Cups of Tea: platform connecting anyone to volunteer listeners as well as licensed therapists for emotional support.
Are you interested in supporting people through mental and emotional challenges? Learn how to become a mental health counselor.