Tips From Counselors on How to Manage Financial Stress During a Crisis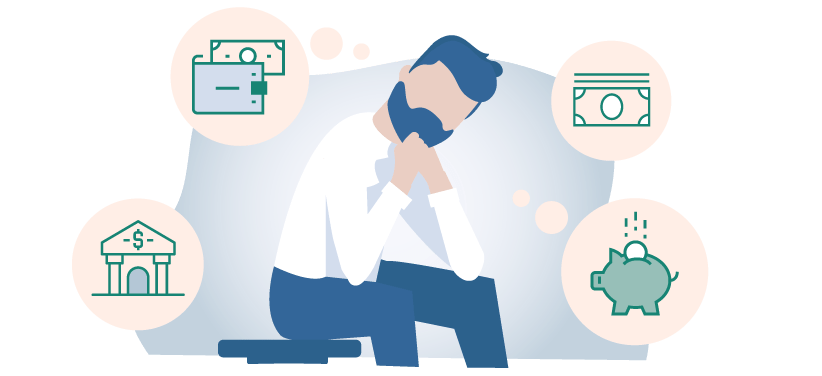 More than 3 million Americans filed for unemployment during a single week in March as the spread of the novel coronavirus (SARS-CoV-2, which causes the disease COVID-19) forced businesses to shutter and people to stay home. Job loss, reduced work hours and financial insecurity caused by the pandemic are exacerbating stress that already stems from money.
"Whether people have a lot of money or people have no money, money is a really stressful thing in our lives," said Maureen Kelley, a Denver-based financial therapist and founder of MADRE (Money, Assets and Durable Relationships). "This crisis we're working [with], dealing with and living with now, it just accentuated it. And the fear and the panic around this is exponential."
Effects of Financial Stress
Financial, physical, mental and emotional health are all intertwined.
"We can't just assume that it's only financial stress," said Alex Melkumian, Psy.D., LMFT, founder of the Financial Psychology Center in Los Angeles. "It's also psychological stress, emotional stress [and] the stress that compounds our concern about our physical well-being."
Fear and panic associated with stress can trigger the fight, flight or freeze response. Melkumian explained that we react to stress because our emotional brain, or limbic system, can take over and cloud our ability to make rational decisions.
Financial, physical, mental and emotional health are all intertwined.
"And that's when you see the really negative response to the stress, which can be overthinking, a lot of anxiety, worry, sadness and despair," he said.
Studies have shown that financial stress can lead to a range of physical and psychological complications. Depression, anxiety and poor work performance are among the possible psychological effects of financial stress (PDF, 254 KB). The physical health complications of financial stress can include cardiovascular disease, increased mortality, inflammation, hypertension, diabetes and digestion problems.
Long-term financial stress can also negatively affect immune response.
"When we're stressed—chronically stressed—that stress response takes away from our immune system functioning," Melkumian said. "We're actually reducing our ability to cope with the virus."
Tips for Managing Financial Stress in a Crisis
Kelley has seen an uptick in fear and panic among her clients. And although she believes the economy will bounce back, the lingering question for many people is when that will happen.
"There's a lot of uncertainty with this," she said. "People are losing their jobs, their hours are cut, retirement portfolios have been decimated. These fears are very real for us as a country."
Rather than becoming paralyzed by fear and making irrational decisions, Kelly says that it's important to learn how to manage fear, stress and anxiety.
"Look at the small things that are in your control right now around spending and know that this will pass," she said.
OnlineCounselingPrograms.com asked a number of experts in the realm of financial counseling and coaching for tips on how to manage financial stress during crises.
Practice mindfulness
Become more aware of how you are feeling and identify the root of those feelings in order to move away from a panicked state.
Financial coach Jenn Steliga explained that it's important to get comfortable being uncomfortable.
"The more we push our feelings away or ignore them, research actually shows that they grow and get out of control," she said. "Then, we're in a position where our emotions are controlling us."
Simple mindfulness practices can help ease anxiety. Steliga said that if you notice you are feeling anxious, stop and ask yourself something simple.
"Sounds very silly," she said, "but if you can say, 'Where are my feet?' you bring focus to something."
Melkumian also suggested making time for short, incremental meditation sessions for a few minutes throughout the day to alleviate the buildup of stress.

Talk about money
"Money is still the last taboo in our culture," Kelley said. "Nobody likes to talk about it. It's uncomfortable. People don't know how to talk about it."
Money can be difficult to discuss because it is often surrounded by feelings of shame, guilt and embarrassment. Those feelings can be heightened in a crisis. Kelley encouraged people to find a safe space to talk about money with a friend, family member, financial advisor or therapist.
"Often when you're just able to verbalize it or share it with someone else, that in itself relieves a lot of stress," Kelley said.
Make a financial plan
Free budgeting apps can help families create and track budgets
"A budget is not just tracking their expenses," Steliga said. "It's spending every dollar on paper on purpose, before they ever hand it out to anyone at all."
For those facing true financial hardship, it's best to prioritize spending on basic needs including housing, utilities, food and transportation. Kelley suggested cutting down on nonessential spending and "really looking at what are the things that I can control in my spending and what are the things that are not essential that I can cut out."
When it comes to shopping, shop intentionally, Steliga added. Take stock of products you have in your house; then, make a shopping list and stick to it.

Don't focus on getting out of debt during a crisis
After meeting your basic needs, including bills and legal obligations, make your minimum payments on loans and credit lines but don't worry about paying off debt.
"A lot of people would say, 'Hurry up and get out of debt,' which is a really big misconception," said Wendy Wright, LMFT, a financial therapist based in Denver. She encourages clients to build savings while paying down debt.
It can be tempting to take on more debt when money is tight during a crisis, but try to minimize new debt. Don't let short-term panic dictate long-term financial decisions.

Save money when you can
Wright suggested tracking how much money is required to meet basic obligations and then putting extra funds in a savings account for a set period of time. She encouraged using a timeline of three months and revisiting the situation after that time has passed. Having a set window to focus on saving can help reduce anxiety.
"Our brains like a beginning and an end," Wright said.
Tips for Managing Financial Stress Combined With Other Anxiety
Financial stress from the coronavirus outbreak can compound general stress surrounding the pandemic. It can also exacerbate pre-existing mental health issues, such as anxiety or depression.
The following strategies can help mitigate financial stress when paired with other mental health concerns in a crisis.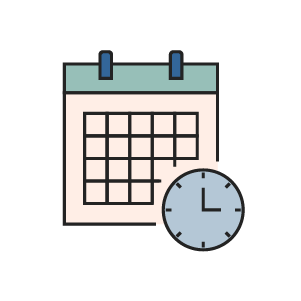 Set a specific schedule
Creating and maintaining a schedule can provide structure for people who are home-schooling or caring for their children while dealing with struggles like job loss and financial insecurity. Schedules set boundaries and can help people avoid unhealthy coping mechanisms like binge-watching television, drinking too much or online shopping.
"Within that schedule, give yourself very specific time to job search and to get yourself on a budget," Steliga said. "Be very specific."
Rather than committing to looking for jobs without a real plan in place, Steliga suggested telling yourself, "I will job search for 30 minutes tomorrow morning at 9 a.m. at my kitchen table with my coffee while my kids are doing homework."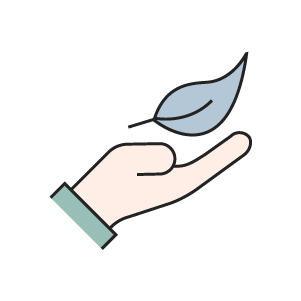 Practice basic self-care
Eat well, exercise, and try to avoid round-the-clock binge-watching. Avoid heavy social media use and excessive news consumption.
"Do the things that bring you into a good place so that you can continue to make good choices," Steliga said.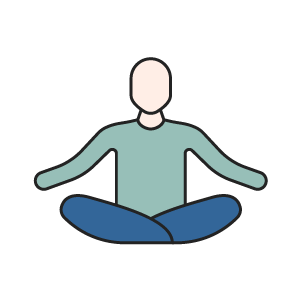 Treat yourself with compassion and practice gratitude
People are being asked to make important decisions while dealing with fatigue. Wright said that "pacing yourself, building a routine [and] sticking to your routine as much as possible" can help create a sense of steadiness during uncertain times. That can also include maintaining previously established mental health interventions.
She also said that it's important to remember everybody is doing the best they can.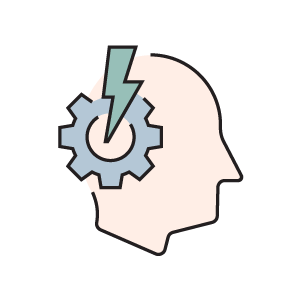 Recognize and address grief and worry
Crises can bring a heavy sense of loss. Identifying the stage of grief that you're experiencing (denial, anger, bargaining, depression or acceptance) can help you build connections with others. People experience grief at different rates, so naming which stage you are in can allow you relate to people in different stages.
Melkumian also encouraged "scheduled worry sessions"—actually set aside 5 to 10 minutes during the day where you allow yourself to worry. The paradoxical intervention helps contain anxiety.
"You get your worries out for 10 minutes, but then the rest of the day you're worry free," he said.
Although worrisome thoughts may still arise throughout the day, it's up to you to guard your own mental well-being and protect yourself from those automatic thoughts, Melkumian said.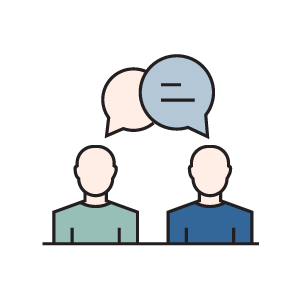 Lean on support systems
Staying connected in times of crisis is vital.
Seek financial advice from people who are grounded. Look for support from friends, family members and counselors who are financially stable. And if you are unable to see your regular counselor, look into telehealth options.
Additional Resources for Managing Stress Related to COVID-19
These resources can help alleviate financial and other stress related to the coronavirus outbreak.
Financial Resources
Mental Health Resources
This article is for informational purposes only. Reach out to a financial professional before making any important financial decisions. If you are experiencing mental health issues related to financial concerns, consult a mental health professional.
Are you interested in supporting people through mental and emotional challenges? Learn more about how to become a counselor.