Managing Mental Health During the Coronavirus Pandemic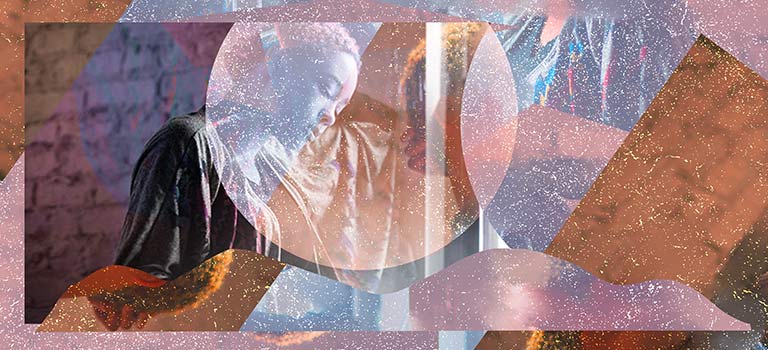 For Rose Kormanyos, MA, IMFT, sessions with patients have been a bit different lately. Amid the COVID-19 outbreak, the Cincinnati-based marriage and family therapist has shifted all her sessions to virtual meetings, just one effect of the pandemic. The call for social distancing and self-isolation to slow the spread of the virus has also had an effect on her patients. Namely, existing issues have become more prominent.
"Whatever tough emotional state our bodies are already prone to, such as anxiety or depression, we're seeing in an intensified state right now," Kormanyos said.
According to the National Alliance on Mental Illness (NAMI), one in five adults experience mental illness. Now, in the face of uncertainty, people with existing mental health issues are under even greater stress, while others who have not struggled with mental illness are starting to experience new symptoms that affect their well-being.
Mental Health in the Age of COVID-19
According to Paul Gionfriddo, president and CEO of Mental Health America (MHA), the pandemic has brought the importance of mental health and identifying issues at an early stage into sharp focus.
"We don't wait for worry to become anxiety, and for general anxiety to become clinically severe anxiety," Gionfriddo said. "We don't wait for people to have crises before we intervene."
Fear and uncertainty have become common as people continue to be affected in a variety of ways. In addition to feeling concerned about one's personal health and the health of loved ones, many people face financial instability due to businesses shutting down, feel isolated due to social distancing, and feel a lack of control due to change in routine.
"[People are experiencing] hidden grief and loss," Kormanyos said. "It's not the same as the loss of someone to death. Just the loss of events that need to be canceled like baby showers or graduation for seniors in high school … are bringing up the emotions that we associate with the stages of grief, like anger and depression."
According to data from MHA's free online screening tool, there was a 19% increase in screening for clinical anxiety in the first weeks of February and a 12% increase in the first two weeks of March.
"We've noticed a significant increase not only in the use of the anxiety screen during the last month, but in the numbers of people who are screening at severe anxiety as a result of the coronavirus," Gionfriddo said.
Managing Mental Illness During Isolation
For individuals with existing mental illnesses, isolation during this time can be especially difficult.
"Mental health conditions in general tend to be isolating," Gionfriddo said. "When, for reasons of public health, we increase the level of isolation that people will experience, we run the risk of deepening some of the mental health concerns that people will have."
And in some cases, recommendations by public health organizations, like the increased focus on handwashing, can also be a challenge for people with conditions such as contamination type obsessive compulsive disorder to continue progress in managing their mental health.
Kormanyos emphasized the importance of being compassionate toward oneself when addressing unhealthy behaviors that may flare during isolation.
"Just be understanding with yourself like, 'OK, I understand why this is hard. This is a normal way that my brain is responding to a tough situation,'" she said.
The second step is to challenge these behaviors and get back on track.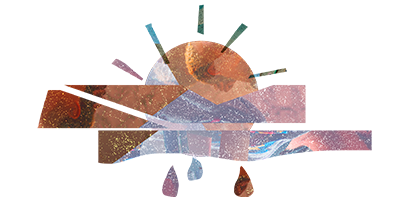 Tips for Managing Mental Illness Amid the Coronavirus Pandemic
Whether practicing social distancing or living under more strict guidelines like shelter-in-place, it is important for everyone to proactively maintain their mental health. Some tips to help include:
TAKE SMALL STEPS
Individuals with mental health conditions should challenge themselves to make progress in small increments, Kormanyos said. For example, if a person experiencing depression is feeling lethargic, set a goal to get outside and walk for at least 10 minutes each day.
STAY CONNECTED WITH YOUR THERAPIST OR COUNSELOR
In response to the pandemic, many practitioners are meeting online with patients using telehealth technology. Policy makers have loosened the requirements for insurance to cover telehealth services, making it more accessible. According to the American Medical Association, for the duration of the emergency, Medicare will pay for telehealth services to beneficiaries "in all areas of the country in all settings" at the same rate as in-person visits.
MANAGE YOUR MEDICATION NEEDS WITH HEALTH CARE PROVIDERS
According to NAMI's guide to mental health and COVID-19 (PDF, 242 KB), patients should ask for a 90-day supply of medications instead of a 60- or 30-day supply to minimize trips to the pharmacy. If the request is declined, patients can challenge the decision at least three times.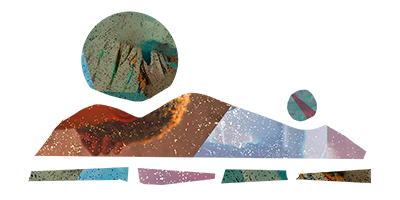 General Tips for Maintaining Mental Health in Isolation
Whether practicing social distancing or living under more strict guidelines like shelter-in-place, it is important for everyone to proactively maintain their mental health. Some tips to help include:
1. Develop a routine.
Wake up and go to sleep at the same time and establish a schedule to help create a sense of normalcy that may be lacking due to factors such as working remotely or having children home from school.
2. Stay active.
Find ways to exercise at home or go for a walk or a run while practicing social distancing.
3. Stay social.
Using the video call feature on your smartphone or video conferencing on a computer is a great way to spend time with friends and family while apart. Gionfriddo recommends taking conversations "one step up," by calling instead of texting or using video chat instead of a regular phone call.
4. Limit news intake.
Staying informed is important, but too much content can be overwhelming. Try to avoid checking the news more than a few times per day.
5. Listen to public health professionals.
Recommendations and guidelines provided by organizations such as the Centers for Disease Control and Prevention (CDC) are the best source of information to keep yourself and others safe.
6. Ask for help.
Sometimes it can be hard to ask for help when you are struggling. Gionfriddo recommends starting with small asks. For example, asking your partner to change the channel away from the news can eliminate the source of stress in that instant and serve as a prompt for a further conversation about your worries.
If you are having difficulty managing mental health conditions or are experiencing signs of a mental health crisis, reach out to a mental health provider for assistance.
Resources for Managing Mental Health
Are you interested in supporting people through mental and emotional challenges? Learn more about how to become a counselor.