How to Protect Your Mental Health While Fighting Racial Injustice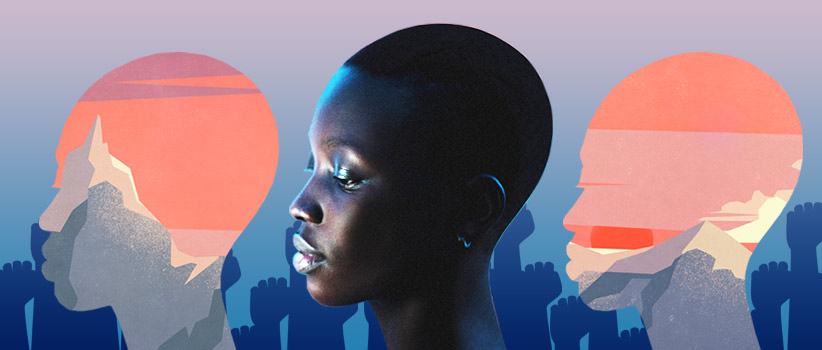 After viewing the police interaction with George Floyd that led to the man's death, a 21-year-old Black student who has been an active peaceful protester since high school joins in demonstrations calling for an end to police brutality. But this time is different. During one of the demonstrations he attends, police physically confront protesters and use tear gas on the crowd. Although he isn't harmed, simply witnessing mistreatment has not just intensified his anger, it has led to an out-of-character hypervigilance that's commonly associated with post-traumatic stress disorder.
For Tamara Ferebee, executive director of administration and co-founder of the Virginia-based National Association of Black Counselors, seeing the change in this young man was concerning. But activism and advocacy work against racial injustice takes a toll on mental health, especially as people become acutely aware of the oppression and mistreatment that occurs regularly and the arduous, unrelenting work it will take to stamp out racism and bigotry.
"When people get into this, I don't think that they should expect immediate change because the larger white majority does not want to give up their economic gains, domination and power," said Ferebee, who is a licensed professional counselor. "Racism is embedded in the foundation of this country."
The work of fighting oppression includes putting yourself in vulnerable positions to witness incidents and have experiences that can be upsetting, alarming and traumatic. Preserving your mental health and building mental resilience is necessary to continue the fight for justice.
Strategies for Coping with Injustice and Building Mental Resilience
Preparation can help people who want to participate in the fight against racial injustice manage the effects on their mental health. As Ferebee noted, progress is not instantaneous, so those who choose to participate, particularly those who are new to the movement, should mentally prepare for a marathon rather than a sprint.
"Movements will continue to be a source of innovation and change in attitudes toward systemic racism, but it will take time," Ferebee said. "Many of the conversations we're having will very much remind you of conversations from the 1960s."
Frustration with the pace of progress is just one emotional response that may challenge participants. Ferebee encourages those who engage in the cause to anticipate the other emotions that could arise, especially in overwhelming situations such as a protest.
"Protesters need to be mindful of how they could feel anger or hypervigilance, and understand the risk for a reaction," she said.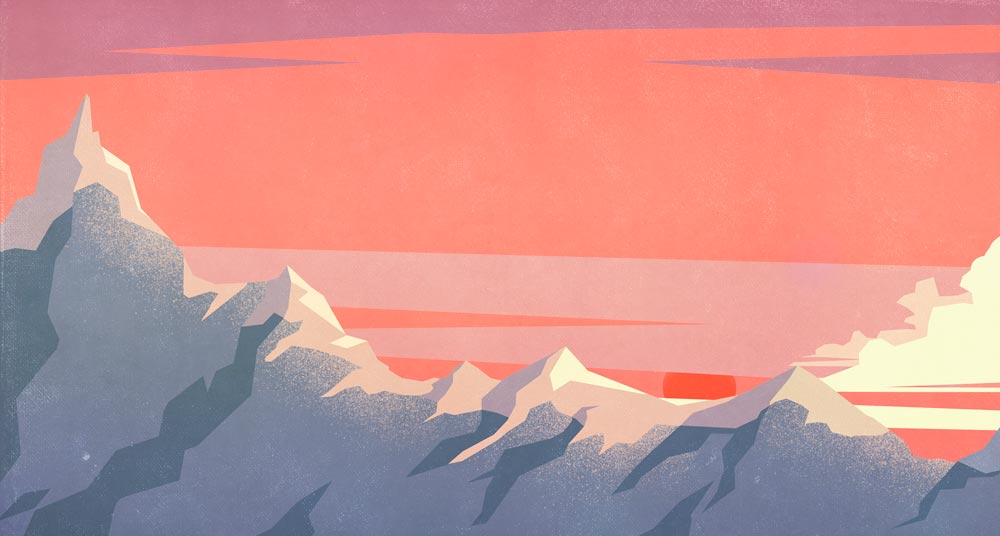 4 PREVENTIVE STRATEGIES TO KEEP SAFE INCLUDE:
Attending events with a familiar group to look out for each other.
Having a safe spot for people who need a pause from the action.
Identifying a point at which people may need to remove themselves.
Developing a safe route and backup plan in the event of confrontation.
However, the effects that witnessing racial injustice can have on mental health extend beyond the momentary situations when people are engaging in a protest. And advocates and those in the movement may need coping techniques to address mental health concerns that impact their everyday lives.
"Movements will continue to be a source of innovation and change in attitudes toward systemic racism, but it will take time."
– Tamara Ferebee, co-founder of the National Association of Black Counselors
Brandon J. Johnson, a Maryland-based public health expert in mental health and suicide prevention, shared coping strategies in a video he first posted to YouTube soon after the George Floyd incident. Johnson has since launched the Black Mental Wellness Lounge YouTube Channel where the video "Tips for African Americans to Heal After Collectively Witnessing an Injustice" can be found.
JOHNSON'S ADVICE FOR HEALING INCLUDES:
Talk. Share feelings with a trusted friend in person, by phone or text.
Go outside. Experience the stillness of nature, which can be therapeutic.
Exercise. Perform physical activity, which can relieve stress and has health benefits.
Make time for things you enjoy. Read books or watch TV shows for a diversion.
Use prayer or meditation. Tap into faith or mindfulness if that can provide comfort.
Attend a healing circle. Find others working through trauma for mutual help.
Join a cause. Volunteer with an organization that is meaningful.
Connect with a therapist or counselor. Seek professional help to navigate challenges.
Allies also need to be mindful not to pile on or add to the struggles that people of color deal with daily when it comes to racism, inequality and inequity.
Jacques L. Austin, executive director of the Alabama-based Black men's mental health advocacy group Brother Let's Talk, has heard from a number of friends who have experienced a different form of frustration and have made comments such as: "I'm tired of trying to explain things to white people." "I'm tired of trying to help them understand." "They just don't get it."
Instead of placing the emotional burden on people of color to educate them about the movement and about what they can do, allies can help the movement by educating themselves and confronting prejudice in their circles, whether at the workplace or among friends and family.
"When someone says something that you know is racist in nature, is biased, or is derogatory, and you feel uncomfortable, speak out," Austin said. "Say something, because to not say anything is to be complicit."
Mental Health Resources for People Fighting for Racial and Social Justice
Websites and Organizations
AAKOMA Project: nonprofit doing outreach and starting conversations about mental health, especially among young people of color.
Balanced Black Girl: online community providing a safe space for conversations about mental, spiritual and social well-being for Black women.
The Black Brain Campaign: organization with a mission to educate the Black community about mental health and provide therapy to high school students in the Philadelphia area.
BEAM, Black Emotional and Mental Health Collective: organization of advocates from various fields including the arts and health care working to address the emotional and mental health needs of Black communities.
Black Female Therapists: network supporting Black female therapists with a goal to provide safe spaces for the Black community.
Black Girls Smile: community providing young Black women support to lead mentally healthy lives.
Black Mental Health Alliance: organization supporting the health and well-being of Black people through culturally relevant educational forums, training, and referral services.
Black Mental Wellness: corporation founded by Black female clinical psychologists in Washington, D.C., addressing mental health and wellness concerns specific to the Black community.
The Boris Lawrence Henson Foundation: organization working to increase mental health support for members of the Black community and providing a directory of mental health providers and programs serving them.
Brother Let's Talk: organization holding virtual support group conversations for men and women of color to talk about anger, stress, racial trauma, grief and suicide.
Call BlackLine: organization providing immediate crisis counseling hotline at 1-800-604-5841 through a Black, LGBTQ and Black Femme lens.
Community Healing Network: group encouraging Black people across the African diaspora to heal from trauma caused by anti-Black racism with summits and circles focused on healing.
Ethel's Club: digital membership community focused on providing people of color with a space to heal and thrive.
Eustress: organization with events such as adult coloring nights and weekly men's locker room conference calls to raise awareness about the importance of mental health in underserved communities.
Inclusive Therapists: community providing a directory of therapists that describes itself as an activist movement pursuing equity and justice in mental health care.
Loveland Therapy Fund: organization accepting applications for Black women and girls to get financial assistance for mental health therapy.
Melanin and Mental Health: website connecting people with culturally competent clinicians serving Black and Latinx communities.
National Queer and Trans Therapists of Color Network: healing justice organization working to increase access to mental health resources for QTPOC.
Ourselves Black: online magazine providing stories of Black experiences to promote mental health well-being and care.
Showing Up for Racial Justice: national network of groups and individuals working to fight for racial justice by using an inclusive approach to organizing.
Sister Afya: organization encouraging a community support approach to mental wellness and connecting Black women to mental wellness services.
Steel Smiling: program striving to connect every Black person in Allegheny County, Pennsylvania, to a positive mental health experience that improves their quality of life.
The Steve Fund: national organization supporting the mental health and emotional well-being of young people of color.
Therapy for Black Girls: online community providing a safe space for Black women to talk about mental health topics.
Therapy for Black Men: website offering a directory of therapists for men of color.
Toolkits and Guides
Adverse Community Experiences and Resilience, Prevention Institute (PDF, 2.4 MB): publication offering a framework for communities dealing with violence to address and prevent community trauma.
Brother, You're on My Mind Toolkit, National Institute of Minority Health and Health Disparities and Omega Psi Phi Fraternity: materials to help educate others in the community about depression and stress in Black men.
Coping With Discrimination Guide: Self-Care Tips for Discrimination-Induced Trauma and Stress, DoSomething: guide to methods to maintain mental health.
Family-Care, Community-Care and Self-Care Tool Kit: Healing in the Face of Cultural Trauma, Community Healing Network and The Association of Black Psychologists (PDF, 956 KB): guide to strategies for personal and community well-being,
Healing in Action: A Toolkit for Black Lives Matter Healing Justice & Direct Action, Black Lives Matter (PDF, 166 KB): lessons and guidance on ensuring that actions focus on achieving healing justice with tips on grounding exercises related to breathing and mindfulness.
Racial Trauma Toolkit, Institute for the Study and Promotion of Race and Culture: advice on daily maintenance, response plans and how to deal with triggers related to racial trauma.
Supporting Black LGBTQ Youth Mental Health, The Trevor Project: guidance on common emotions, self-care practices and how to be a good ally.
Talking to Your Kids About Racism, UNICEF: advice for parents on how to start the conversation about race and acceptance at different ages.
We Must Unmute, American Psychological Association: APA advice about the importance of emotional expression and self-care while fighting social injustice.
Videos, Webinars and Podcasts
"Balanced Black Girl:" podcast from the Balanced Black Girl online network.
"Between Sessions:" podcast from Melanin and Mental Health community.
Black Mental Wellness Lounge: YouTube channel managed by Brandon J. Johnson, M.H.S., mental health advocate and expert.
"Black Therapist Podcast:" series from psychotherapist Nikita Banks, LCSW.
"The Effects of Racism on Mental Health: How to Cope:" webinar from the Anxiety and Depression Association of America.
"Fireflies Unite:" podcast from mental health advocate T-Kea Blackman.
"Therapy for Black Girls:" podcast series for Black women and girls.
Books
"Black Men and Depression: Saving Our Lives, Healing Our Families and Friends," John Head: an examination of emotional disorders among men in the Black community, its origins and why it is important to get rid of the stigma of mental health therapy.
"Black Pain: It Just Looks Like We're Not Hurting," Terrie M. Williams: a discussion about the importance of helping others suffering in silence by someone who experienced depression, with suggestions to get healthy and build a supportive network.
"The Color of Hope: People of Color Mental Health Narratives," Iresha Picot: compilation of stories by different people of color living with mental illness.
"My Grandmother's Hands: Racialized Trauma and the Pathway to Mending Our Hearts and Bodies," Resmaa Menakem, MSW, LICSW, SEP: examination of racism's effects from the perspective of body-centered psychology and what it does to our instincts to fight, flee or freeze.
"The Unapologetic Guide to Black Mental Health," Rheeda Walker, Ph.D.: guide to recognizing mental health problems, how they impact your health and quality of life, what tools to use to neutralize stressors, and how to navigate a mental health care system that is unequal.
"White Fragility: Why It's So Hard for White People to Talk About Racism," Robin DiAngelo, Ph.D.: discussion about why white people become defensive about race and how to change that dynamic to work toward racial justice.
Apps
The Safe Place: mental health app for the Black community.
Liberate: meditation app for the Black, Indigenous and people of color communities.
Information on OnlineCounselingPrograms.com is not intended to be a substitute for professional medical advice. Always consult your physician or other qualified professionals with any questions you may have regarding mental health issues.
Do you have a passion for helping people or color navigate challenges related to mental health? Learn more about how to become a mental health counselor.