Mental Health Resources for Young Adults with Bipolar Disorder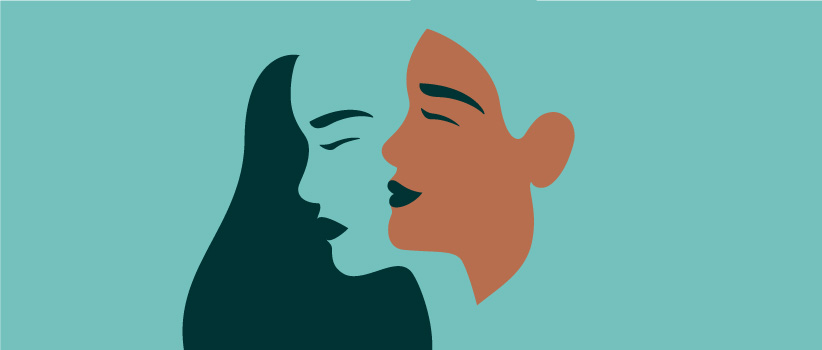 Transitioning from a teenager to an adult can be stressful. Given hormonal changes and adjustments to new life phases, many teens experience ups and downs in their mental health. But what happens if these mood swings indicate a deeper issue?
Bipolar disorder is a mood disorder that affects roughly 2.9% of American adolescents. Characterized by intense high and low moods, bipolar disorder affects mood stability, energy levels and the ability to think clearly, according to the National Association of Mental Illness. Left untreated, it can lead to many co-occurring issues, such as substance misuse.
To help teens and young adults who struggle with this illness, OnlineCounselingPrograms.com compiled a list of educational and support resources to better understand the symptoms and coping mechanisms related to the disorder and destigmatize the illness.
Information on OnlineCounselingPrograms.com is not intended to be a substitute for professional medical advice. Always consult your physician or other qualified professionals with any questions you may have about medical or health-related issues.
Jump to:
Organizations | Virtual Support | Articles | Apps | Videos | Worksheets | Podcasts
Organizations
Juvenile Bipolar Research Foundation: foundation supporting children and families with bipolar disorder.
Depression and Bipolar Support Alliance: organization providing resources about mood disorders focused on mental wellness and education.
The Jed Foundation: foundation empowering teens and young adults with information about mental health and coping with mental illness. To access its helpline, call 1-800-273-8255 or text START to 741-741.
BP Children: resource for kids, parents and teachers to understand and cope with bipolar disorder.
International Bipolar Foundation: organization dedicated to mental health awareness and stigma eradication.
Bipolar Caregivers: website for people caring for others with bipolar disorder with suggestions to take care of themselves.
Virtual Support
Balanced Mind Parent Network, (Depression and Bipolar Support Alliance): online support community for parents of children with mood disorders.
Organization for Bipolar Affective Disorder: nonprofit organization that provides peer support groups advancing mental health education and community.
TeenzTalk: a youth-led nonprofit organization for young adults about mental health that provides peer support groups and first-person experience stories.
Support Groups, National Alliance on Mental Health, New York City Metro: list of peer-to-peer support groups for those living with mental illness; friends, families and caregivers of people with mental illness; and social groups (such as creative writing, art, humor, music, and writing to heal). All are accessible online.
Teen Tribe: a peer support group for teens experiencing issues with mental health, such as bipolar disorder, that allows them to share their stories and support others.
Articles
Bipolar Disorder in Children and Teens, National Institute of Mental Health: information page about bipolar disorder.
Bipolar Disorder, TeenMentalHealth.com: FAQs about bipolar disorder, including digital storytelling components of adolescents who suffer from it.
For Teens, Depression and Bipolar Support Alliance: resource for teens to learn about bipolar disorder, take a self-screening test, and explore treatment options.
Bipolar Disorder and Substance Use, Child Mind Institute: article about how teens with bipolar disorder often deal with co-occurring substance use disorder.
Bipolar Disorder And Black Americans, Mental Health America: article about Black Americans dealing with bipolar disorder and how often it goes untreated and/or undiagnosed.
Hypomania and mania, Mind UK: information about the differences, causes and support for hypomania and mania.
Rapid Cycling, Depression and Bipolar Support Alliance: fact sheet about a specific type of bipolar disorder called rapid cycling, where mood episodes occur frequently in a 12-month period.
Three Stories of Rapid Cycling, International Bipolar Foundation: personal narratives from three people about their varied experiences with rapid cycling bipolar disorder.
The Difference Between Bipolar I and Bipolar II in Teens and Young Adults, Paradigm Treatment: explanation of the differences between two types of bipolar disorder and how they manifest in teens.
Mania and Hypomania, Young Minds: explanation of the differences in symptoms of mania and hypomania and how to treat them.
This Is What a Mixed Bipolar Episode Feels Like, SELF magazine: first-person narrative of mixed episodes and how they compare with regular bipolar episodes.
Apps
Mood Log: mood tracker that includes the ability to list physical symptoms.
eMoods: bipolar mood tracker that's color-coded and helps track daily symptoms.
Daylio Journal: digital journal tracking moods, feelings and statistics with icons and activities.
Moodtrack Social Diary: journal for thoughts that allows users to choose words to describe their mood, track word frequency, and graph moods visually.
Bi Affect: mood app that pays attention to technological signs (such as rapid typing) and other "virtual mental health footprints" that might indicate a drastic change of mood for those with bipolar disorder.
Videos
Tell Me About Bipolar Disorder, National Alliance of Mental Health: short animated film explaining bipolar disorder and how to find support.
I'm Bipolar, But I'm Not…, Buzzfeed: video of young adults challenging stereotypes of bipolar disorder to reduce stigma and raise awareness.
Pro Skateboarder Billy Rohan Talks About Living with Bipolar Disorder, VICE: video about a famous skateboarder's experience with untreated bipolar disorder and how social support helps him manage.
Bipolar Disorder, RCPsych Public Engagement Committee: short, animated video that explains the symptoms of bipolar disorder.
My Life Living with Bipolar Disorder, VICE: video montage discussing individuals' experiences with how bipolar disorder has affected their lives.
What is bipolar disorder? TED Talk Education: video about bipolar disorder that delves deeper into the symptoms, causes and treatments.
Advice for the Newly Diagnosed, International Bipolar Foundation: video featuring a bipolar teen giving guidance on how to handle bipolar disorder after a new diagnosis, such as pursuing hobbies and meditating.
Worksheets
Symptom Record, Centre for Clinical Interventions, Government of Western Australia (PDF, 180 KB): worksheet to list symptoms of depression, mania and neutral periods.
Mood Monitoring, Centre for Clinical Interventions, Government of Western Australia (PDF, 57 KB): chart monitoring moods weekly, with a numbering system based on what feels normal, when it's time to intervene, and whether or not to monitor closely.
Weekly Activity Schedule, Centre for Clinical Interventions, Government of Western Australia (PDF, 168 KB): open schedule for days of the week where users can fill out activities and chores to maintain a routine.
Stress-Vulnerability, Centre for Clinical Interventions, Government of Western Australia (PDF, 115 KB): checklist for vulnerability, stress and risk factors that may affect the intensity of a manic, hypomanic or depressive episode.
Making the Connection, Centre for Clinical Interventions, Government of Western Australia (PDF, 119 KB): worksheet of scenarios where users record their feelings about each one to help them differentiate thoughts from emotions.
A Plan of Action, Centre for Clinical Interventions, Government of Western Australia (PDF, 123 KB): resource to identify early warning signs of mania and depression while developing a plan to prevent relapse.
Early Warning Signs, Centre for Clinical Interventions, Government of Western Australia (PDF, 94 KB): resource to describe what you are like when mildly depressed/elevated versus moderately depressed/elevated.
Coping Resources, Centre for Clinical Interventions, Government of Western Australia (PDF, 152 KB): chart listing stressors, coping resources, barriers to effective coping, and strategies for overcoming barriers.
Response to Manic Symptoms – Costs & Benefits Analysis, Life Goals Collaborative Care (PDF, 4.1 MB): resource charts response to manic symptoms, the positive and negative effects, and impacts on life goals and core values.
Personal Mania Symptom Profile, Life Goals Collaborative Care (PDF, 647 KB): a checklist of mania symptoms divided by early warning, without warning, and first recognized by others.
Podcasts
Young Adult Podcast Series, Depression and Bipolar Alliance Support: podcast series hosted by members of the DBSA Young Adult Council focused on telling stories of adolescents living with bipolar disorder and the challenges they face.
Being UnNormal: Episode 90 – Being Bipolar: Willa's Story: an author discusses hypomania, misdiagnosis and bipolar management.
Bipolar Style: podcast discussing pop culture, mental health and politics from a bipolar perspective.
Bipolar Boss: podcast discussing the host's experience with getting healthy, with episodes about contextual situations such as being bipolar at the workplace and school.
This is Normal: youth mental health podcast featuring teens sharing stories about their mental health struggles.
Depression and Bipolar Disorder, Teen Talk CNY: teen-run podcast discussing what bipolar disorder looks like in teens, with guests from the Depression and Bipolar Support Alliance.
Mr. Joe's Bipolar Podcast: podcast focused on the host's experience with bipolar mania, including sleep disturbances, inability to filter thoughts, and mixed episodes.
The Bipolar Family: family-oriented podcast about individual struggles with bipolar disorder, as the person who is diagnosed, but also with caregivers.
Ep #42: Insights Into Someone's Life With Bipolar Disorder & Depression, The Teenage Impact: podcast in which a blogger with bipolar disorder discusses her struggles during her teen and young adult years, tackling emotional situations and coping skills for distress.
Do you have a passion for helping young people navigate challenges related to mental health? Learn more about how to become a mental health counselor.